Drinking and Dating, An Intimate Relationship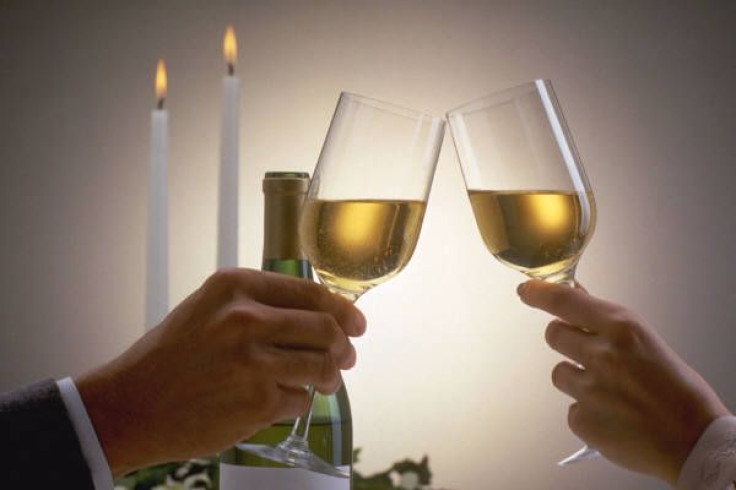 Dating is more than just going to the movies or holding hands. Dating may help prepare you for future long-term commitments but it may also act as reinforcement for bad behavior.
In a new study, your potential partner may also be your best drinking buddy. For teens and young adults, dating is about choice and experimentation which could be just a behavioral anomaly or the beginning of a lifetime full of bad decisions.
Drinking and dating may go hand-in-hand, according to a new study led by Jacquelyn Wiersma, PhD, from the School of Human Environmental Sciences at the University of Arkansas. While many studies look at marriage in regards to risky behavior, like alcohol use, researchers believe that this relationship has origins during the formative years of teen and young adult dating.
Researchers compiled data using the National Longitudinal Study of Adolescent Health (Add Health), which focuses on the effects of behaviors such as sexual activity, drug and alcohol use, sun exposure and tobacco use by teens as they become young adults. The study began in 1994 which collected survey answers from 90,000 teens across 145 schools nationwide. A second part of the study focused on home interviews with 20,000 teen students and their parents while also conducting surveys of school officials. The researchers then followed up with the participants as they entered adulthood, between the ages of 18 and 26, and finally completing the survey as participants reached the ages of 24 to 32.
Using this data from Add Health, in 2010 researchers collected data of 852 couples, some who were dating, living together or were married and looked at drinking habits in the relationship. Teen drinking continued into young adulthood and researchers believe that drinking behaviors may play a role in how young adults choose who they date. The time between Add Health studies showed that some of the earlier behaviors were not fleeting teen habits and were being reinforced as teens became young adults.
Researchers found an association between the drinking habits of males and the drinking habits of their partner. As women drank more in the relationship, males drank more as well. There was not as strong of an association between a male's drinking habits influencing female drinking habits.
Drinking habits between partners were further reinforced in another of 741 young adult heterosexual couples. The men and women tended to drink as much, and as often, as their partner. Out of all the couples, 417 reported themselves to be light drinkers while 147 couples were moderate to heavy drinkers.
Of the outlying couples, in 90 couples men drank more with more frequency than their female companion while in 37 couples the female was the heavier and more frequent drinker. This disparity is important because the more a couple differed in their drinking behaviors, there was an increased level of conflict and violence in the relationship. The majority of couples did not reporting violence but 26 percent of young men and 26 percent of young women reported starting violence against their current partner.
Future studies can focus on the dynamics of a relationship in regards to drinking habits. Researchers note that in the Add Health studies, there were a number of women who initiated violence against their heavy-drinking husbands, and this could behavior and could be explored in future studies. Additionally, the studies can include same-sex partnerships in the future.
The studies were featured in Research Frontiers. Funding for the studies included a grant from the National Institute on Drug Abuse.
Published by Medicaldaily.com