Drinking Coffee May Halt Multiple Sclerosis: How Many Cups Should You Drink?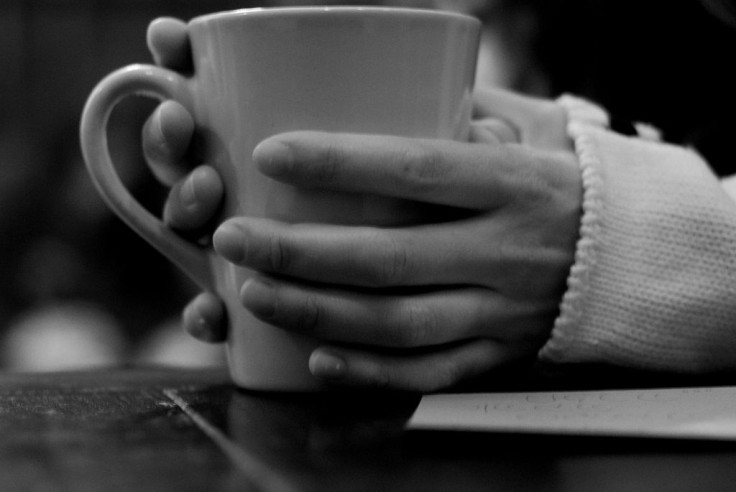 A cup of coffee in the morning is fuel for our bodies to perform at optimal level throughout the day. Caffeine is one of the most addictive substances the body can grow dependent on, raising questions such as "how many cups of coffee per day are too many?" The more coffee you drink the better, at least when it comes to reducing the odds of multiple sclerosis, according to a recent study to be presented at the American Academy of Neurology's 67th Annual Meeting in Washington, D.C., April 18 to 25, 2015.
The chronic demyelinating disease is unpredictable in its ability to disrupt communication between the brain and other parts of the body. Cognitive changes, including memory, attention, information processing, and verbal fluency, among others can be relatively mild in most cases to somewhat disabling and devastating. The University of Maryland Medical Center says symptoms may mysteriously occur and then disappear, with most cases occurring between ages 18 to 45.
While MS is thought to be a T-cell autoimmune disease influenced by genetic and environmental factors, the cause is really unknown. However, science may have come closer to stopping MS in its tracks, years before symptoms begin to appear. Since caffeine intake has been associated with reduced odds of Parkinson's and Alzheimer's diseases, scientists believe it may possess neuroprotective properties.
To observe the effects of caffeine consumption on MS, Dr. Ellen Mowry, study author with the Johns Hopkins University School of Medicine in Baltimore, and a member of the American Academy of Neurology, and her colleagues reviewed two studies — one Swedish and one in the U.S. A total of 1,629 people with MS and 2,807 healthy people were analyzed in the Swedish study, while over 1,159 people with MS and 1,172 healthy people were assessed in the U.S. study. Coffee consumption was characterized among people with MS one and five years before the symptoms began (as well as 10 years before MS symptoms began in the Swedish study) and compared it to coffee consumption in people who did not have MS at similar time periods.
The findings revealed coffee consumption was associated with reduced odds of MS compared to those who didn't drink coffee in both cohorts. Compared to people who drank at least six cups of coffee per day during the year prior to their symptoms, non-coffee drinkers had about a one and a half times increased risk of developing MS in Sweden. In the U.S., people who didn't drink coffee were also one and a half times more at risk compared to those who drank four to more cups per day. This held true after factors such as age, sex, smoking, body mass index, and sun exposure habits were accounted for.
"Caffeine intake has been associated with a reduced risk of Parkinson's and Alzheimer's diseases, and our study shows that coffee intake may also protect against MS, supporting the idea that the drug may have protective effects for the brain," Mowry said in the press release. Caffeine is thought to have neuroprotective properties and seems to suppress the production of proinflammatory cytokines. These cytokines promote systemic inflammation and produce fever, inflammation, tissue destruction, and in some cases, shock and death.
Certain lifestyle factors might influence activity in the disease. A 2011 study published in the European Journal of Neurology found regularly eating fish and drinking alcohol and coffee may help delay MS progression in patients with relapsing-onset MS. Moderate alcohol drinking, occassional coffee intake, and eating fish two or more times a week kept MS at bay for those who were below level 6 in the Expanded Disability Status Scale (EDSS). This protective effect was not seen in progressive onset MS, or those with over EDSS 6.
These findings do not condone excessive alcohol drinking of coffee, but they do suggest there is a relationship between dietary factors and MS activity that warrants further research. This will help determine whether scientists can use this knowledge to develop new kinds of treatment or prevention for MS. Mowry suggests, "Caffeine should be studied for its impact on relapses and long-term disability in MS as well."
Sources: Alfredsson L, Barcellos L, Gianfrancesco MA et al. Can coffee reduce your risk of MS? AAN 67th Annual Meeting Abstract. 2015.
De Keyser J, D'hooghe MB, Haentjens P, Nagels G. Alcohol, coffee, fish, smoking and disease progression in multiple sclerosis. European Journal of Neurology. 2011.
Published by Medicaldaily.com