Drinking Moscow Mules From Copper Mugs Could Be Dangerous, Advisory Warns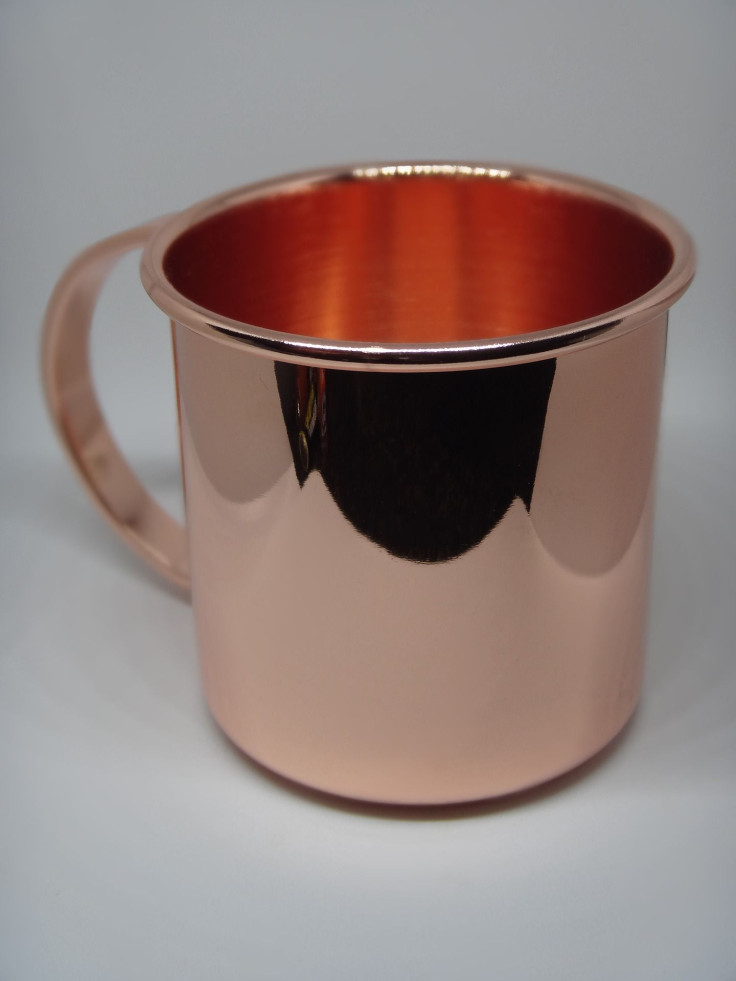 Any Moscow Mule purist will argue that the cocktail should be served only in a copper mug. However, Iowa's Alcoholic Beverages Division warns consumers from drinking this summer favorite in the classic cup.
Read: Drinking Wine For Diabetes Prevention: Moderate Alcohol Consumption Manages Blood Sugar
In an advisory, the state explains that the trendy drink has caused many to question the safety of copper cups. "The recent popularity of Moscow Mules, an alcoholic cocktail typically served in a copper mug, has led to inquiries regarding the safe use of copper mugs and this beverage. The use of copper and copper alloys as a food contact surface is limited in Iowa," it states.
The advisory explains that high amounts of copper can be poisonous and cause foodborne illness when in contact with acidic foods, as the element can be passed into food.
The advisory further states that Iowa has adopted the Model Food Code from the Food and Drug Administration, which says that copper cannot come into contact with foods containing a pH below 6.0. As Moscow Mules have an acidity level below 6.0, this means that the mugs with copper interiors can't be used, but copper mugs lined with a metal like stainless steel are acceptable.
However, Business Insider investigates whether consumers should be worried about copper poisoning from Moscow Mules. Food poisoning attorney Bill Marler told the publication that most people have nothing to worry about when drinking the cocktail in moderation.
"You'd have to drink from a copper cup every meal of every day for 25 years," Marler says in Business Insider.
The outlet reports you'd have to drink Moscow Mules several times a day to be at risk, which would then give you a whole new set of problems as your drinking habits then tip over into unhealthy quantities, putting you at risk of alcohol-related diseases.
Read: Two Common Drugs May Reverse Fetal Alcohol Syndrome's Brain Damage When Given After Birth
WebMD explains that some copper can be beneficial, but signs of poisoning include nausea, dizziness, headaches, diarrhea, and mouth, nose and eye irritation.
Copper definitely isn't all bad. In fact, we need it for some very important functions. According to the Copper Development Association, this vital mineral is found in the body from the moment we're conceived and helps develop our hearts, skeletal and nervous systems as babies. It also keeps our hair, skin and heart tissue healthy.
Naturally occurring, copper is found in foods like seafood, nuts, seeds and grains. The mineral is stored in our bones and muscles and is regulated by our livers. WebMD says it's extremely unlikely for anyone to be copper deficient, but sometimes an excess amount of zinc can cause this to happen. The recommendation for healthy adults is no more than 0.9 mg per day.
See Also:
Drinking While Pregnant: Baby's Facial Features Changed By Any Amount Of Alcohol, Says New Study
Teens Who Attend Private Schools At Higher Risk For Drug And Alcohol Abuse As Adults​
Published by Medicaldaily.com