Drowsy Drivers: Sleep Deprivation Predicts When Youngsters Will Crash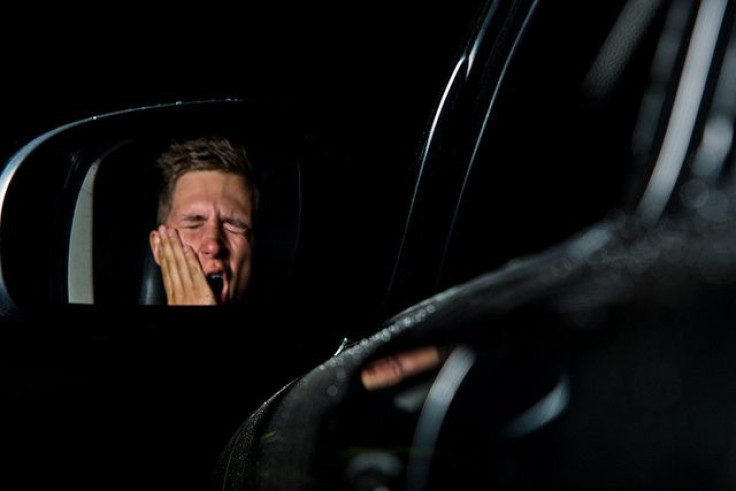 Young drivers who don't get enough sleep are more prone to car accidents, according to an Australian study published in JAMA Pediatrics today. It was led by Dr. Alexandra Martiniuk, a public health professor at the George Institute for Global Health in Sydney, Australia
Although doctors recommend between seven to nine hours of sleep to remain healthy, it is estimated that nearly 30 percent of adults get less than six hours each day.
Drowsy driving is attributed to one out of every five motor vehicle crashes in the U.S. or up to one million collisions each year. Young adult drivers make up the majority of these accidents.
Given these distressing statistics, researchers from Sydney decided to investigate if sleep patterns could predict when a young driver would have a crash.
For two years, they kept track of 20,000 drivers from New South Wales, Australia, who were holding a first-stage provisional license. Their ages ranged from 17 to 24.
At the beginning of the study, each volunteer was given a survey that measured his or her sleep behavior. If a participant had a serious car crash, which resulted in property damage or death, the police would report the incident to the study's authors.
They found that young drivers were more likely to crash if they had less than six hours of sleep per day. Most of these accidents occurred between 8 p.m. to 6 a.m.
Less sleep over the weekend was also tied to an increased risk of running off the road during these hours.
Sleep deprivation is common in this age demographic of 17- to 24-year-olds because of increasing academic, work, and social demands. Understanding how sleep affects driving ability can help craft better educational information, so that young drivers know when it is best to stay off the roads.
"This [study] provides rationale for governments and health care providers to address sleep-related crashes among young drivers," wrote the authors.
Source: Martiniuk ALC, Senserrick T, Lo S, et al. Sleep-Deprived Young Drivers and the Risk for Crash: The DRIVE Prospective Cohort Study. JAMA Pediatrics. 2013
Published by Medicaldaily.com