Drug Combo Kills Chemo-Resistant Ovarian Cancer Cells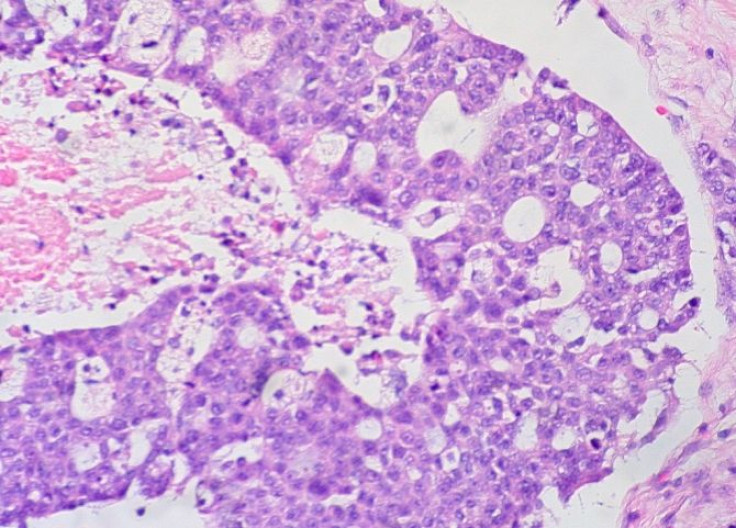 Researchers at the Mayo Clinic in Florida have found that the use of a combination of two drugs resulted in a 70 percent destruction of chemotherapy resistant ovarian cancer cells.
A study published in Gynecologic Oncology suggests that the combination of ixabepilone and sunitinib may offer much needed treatment options for women with advanced ovarian cancer.
While chemotherapy drugs are used to treat cancer cells, ovarian cancer, when caught in late stages doesn't respond to chemotherapy and is often fatal.
"Women die from ovarian cancer because their tumors become resistant to chemotherapy, so a drug that might be able to reduce that resistance, which may be what this combination of agents is doing, would be a boon to treatment of this difficult cancer," said study co-author Gerardo Colon-Otero, M.D., a hematologist-oncologist.
The researchers also highlighted the importance of the RhoB molecule which is activated by the drug combination.
In other drugs, cancer biologist John Copland, Ph.D. has identified RhoB as a key modulator for drug response, but the molecules' role in ovarian cancer was unknown before this study.
"Now we find that with this combination of drugs, RhoB is increased and cells die," Copland said.
RhoB is a potential biomarker that may help identify patients who could benefit from such combination therapy, explained Copland.
Copland and his colleagues took tumor tissue specimens from a patient with metastatic cancer whose tumors had stopped responding to multiple chemotherapy drugs and placed both drugs combined on the cell lines.
Ixabepilone, a chemotherapy drug that targets the microtubules and stops dividing cells from forming a spindle, has been approved for use in metastatic breast cancer, while Sunitinib that belongs to a class of tyrosine kinase inhibitors that stops growth signals from reaching inside cancer cells has been approved for use in kidney cancer.
Dr. Prakash Vishnu, at the Floyd and Delores Jones Cancer Institute in Virginia Mason Medical Center, in Seattle found that "in both cell lines, cell kill was significantly greater with the combination than use of either drug alone."
They found that when ixabepilone was used alone it killed up to 30 percent of cancer cells, and the rate for suntinib was up to 10 percent, but when the drugs were used together, the kill rate was at a high 70 percent.
Published by Medicaldaily.com