Drug-Free Dementia Treatment? Gardens May Provide Sensory Stimulation, Triggering Memories For Patients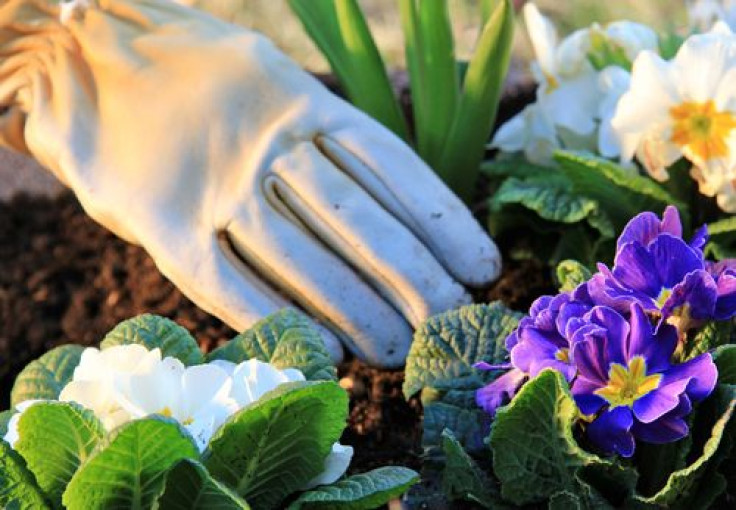 It comes as no surprise that spending time outside reaps physical and mental health benefits. A stroll in great outdoors has been found to lower our stress and tension, prevent cancer, and even trigger memories for those suffering from mental decline, or dementia. According to a recent study published in the Journal of the American Medical Directors Association, outdoor spaces such as gardens, have a positive effect on the mental and physical well-being of dementia patients by providing sensory stimulation and boosting memory recall.
Dementia has become a global public health priority, as there are nearly 7.7 million new cases of demenia each year, according to the World Health Organization. A majority of the elderly in residential care have dementia or dementia symptoms, which is often unnecessarily treated with antipsychotic drugs to "calm" patients. Many of these drugs are only approved for the treatment of diseases such as schizophrenia, yet many nursing home and consumer organizations have expressed it has been extremely difficult to reduce the overuse of these drugs.
"There is an increasing interest in improving dementia symptoms without the use of drugs," said Rebecca Whear, lead researcher of the study, in a press release. "We think that gardens could be benefitting dementia sufferers by providing them with sensory stimulation and an environment that triggers memories. They not only present an opportunity to relax in a calming setting, but also to remember skills and habits that have brought enjoyment in the past."
In an effort to look for nonpharmacological interventions to improve dementia symptoms, Whear and her colleagues at the University of Exeter in the UK observed how the availability of gardens or outdoor areas in residential homes can offer a range of benefits for people with dementia. A total of 17 studies with more than 400 people with dementia were analyzed in this systematic review. The studies included nine quantitative, seven qualitative, and one mixed method where the researchers described the main findings to see what overall conclusions they might draw.
Although the quantitative studies were of poor quality — lacking detail of the garden designs and the nature of resident engagement — they did suggest decreased levels of agitation were associated with garden use. Gardens have promising impacts on agitation in care-home residents with dementia who spend time in a garden. Anecdotal reports also attested to the benefits of gardening on dementia. A member of a staff at a care home said: "[People with dementia] see something different or feel the breeze against their skin and then they forget why they were upset," the British Medical Journal Group reported.
The findings suggest horticultural therapy for dementia patients are currently understudied, and undervalued by policy makers. "There's a lot we don't know about how a garden's design and setting influences its ability to affect wellbeing, yet it's clear that these spaces need to offer a range of ways of interacting — to suit different people's preferences and needs," said Dr Ruth Garside, an author of the study, and an expert in evidence synthesis, in the press release. "We want to pursue these answers to ensure that care experiences can be maximized for sufferers of dementia, their carers and families."
Prior to the study, according to the authors, there has been no previous attempt to evaluate the evidence of therapeutic impact of gardens or outdoor spaces for people with dementia living in nursing homes. The presence of plants, flowers, water, and wildlife can have a healing effect, even when they are viewed from indoors. Gardens have long been associated with providing tranquility, which can ease stress, anxiety, agitation, aggressive behavior, and pain.
Outdoor spaces may offer a drug-free alternative for dementia patients whose health is negatively impacted by medications.
Source: Abbott R, Bethel A, Coon JT et al. What Is the Impact of Using Outdoor Spaces Such as Gardens on the Physical and Mental Well-Being of Those With Dementia? A Systematic Review of Quantitative and Qualitative Evidence. Journal of the American Medical Directors Association. 2014.
Published by Medicaldaily.com