Drug-Resistant Shigella Is Circulating In The US: What You Need To Know About The Painful Stomach Bug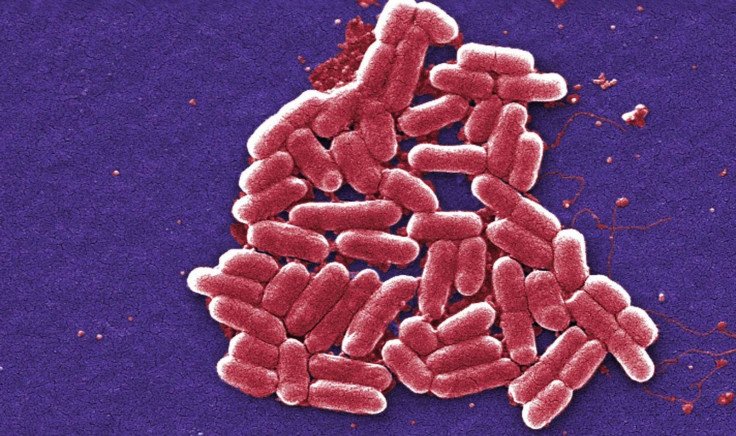 The Centers for Disease Control and Prevention (CDC) issued a report yesterday to warn against the spread of Shigella sonnei — a drug-resistant form of dysentery. This is also known as Shigellosis, and it's a painful intestinal infection that causes diarrhea with blood or mucus, as well as fever and abdominal pain. So the worst stomach bug you've ever had.
Between May 2014 and February 2015, the CDC identified 157 cases of S. sonnei in 32 states and Puerto Rico, half of which were associated with international travel. In addition to these cases, the San Francisco Department of Public Health (SFDPH) identified 95 cases of the same drug-resistant strain to bring the grand total of cases to 243; 74 of these cases were among people who were homeless or living in a single-room occupancy hotel. Massachusetts, California, and Pennsylvania also reported clusters of cases.
The bacterial infection can be resolved without treatment, but patients with mild illness are often treated with an antimicrobial medication called Ciproflaxin in order to reduce their symptoms. But when patients are repeatedly exposed to this antibiotic, the bacteria become resistant. Resistant bacteria will either mutate or take on new genes entirely, which is why antibiotics can't kill or inhibit their growth. In which case, the CDC calls for clinicians to only prescribe antibiotics to patients with poor immune systems and/or other underlying illnesses.
"Drug-resistant infections are harder to treat and because Shigella spreads so easily between people, the potential for more — and larger — outbreaks is a real concern," Dr. Tom Frieden, director of the CDC, said in a statement. "We're moving quickly to implement a national strategy to curb antibiotic resistance because we can't take for granted that we'll always have the drugs we need to fight common infections."
Shigella is mostly transmitted through contaminated food and water; people who handle food are believed to be primary transmitters.
"When hand washing isn't practiced perfectly, germs can be transferred from one person's hands to the next, into that person's food, or into the food that person prepares for others," Dr. Anna Bowen, a CDC medical epidemiologist and lead author of the present report, told U.S News & World Report.
Although Bowen did add "it is possible for the bacteria to spread in health care facilities if there are lapses in hygiene," transmissions mostly occur in less established settings, such as childcare centers and among the homeless (as was the case in San Francisco).
The CDC emphasized hygiene promotion and increased access to hygiene and sanitation infrastructure will prevent a larger outbreak. Health care providers should culture stool samples of patients with symptoms consistent with Shigella, and reculture patients who do not improve after being prescribed antibiotics.
Source: Bowen A, et al. Importation and Domestic Transmission of Shigella sonnei Resistant to Ciprofloxacin — United States, May 2014–February 2015. The Centers For Disease Control and Prevention, 2015.
Published by Medicaldaily.com