Drunk Doctor Involved In Fatal C-Section Said Mother Needed Vodka To Control Shaking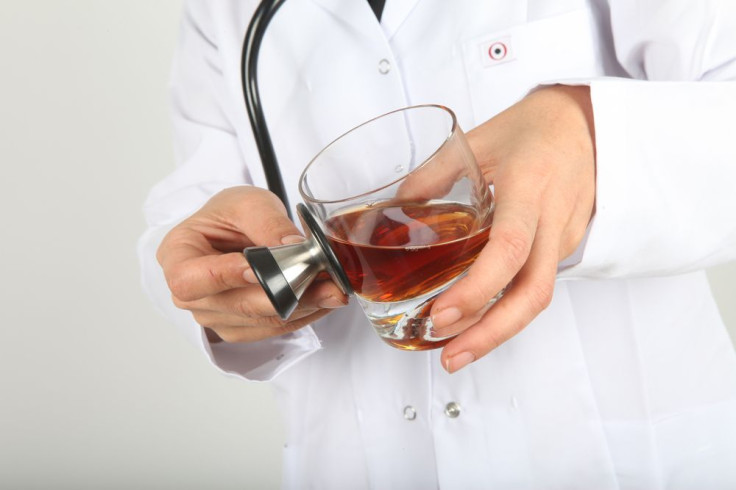 Helga Wauters, a Belgian anesthetist practicing at a private maternity clinic in Orthez, France, has been charged with involuntary manslaughter after a botched Cesarean Section she was assisting on led to the death of 28-year-old Xynthia Hawke. Wauters admitted to being intoxicated at the time of procedure and told a French court that she needs vodka to stop her from shaking.
"The night of the incident, I drank half a 50cl (500 ml) bottle of a mixture of vodka and water. I was not drunk, I was at 70 percent of my capacities," Wauters said during her recent court hearing. "I need vodka so that I don't shake."
Wauters, who received her license to practice medicine back in 1999, admitted that she suffers from "a pathological alcohol problem," The Local reported. When Hawke, a Britain native, went into labor on Sept. 26 Wauters administered her the initial epidural before going to have "a glass of rosé" with some friends. After being called in to administer the second epidural, Wauter's colleagues recall the smelled of alcohol and was in a "daze."
"My client will assume her responsibilities in relation to the facts that she recognizes, but she is not solely responsible," said Wauters's lawyer Florence Hegoburu while warning against "hasty conclusions." "There are grey areas here, and the investigation will make them clearer."
The investigation would reveal that Wauters had trouble inserting Hawke's breathing tube and ended up missing her windpipe and inserting it into her esophagus during a resuscitation procedure. Hawke had trouble breathing and eventually went into a coma. When emergency services arrived they reportedly found "a patient in cardiac arrest, cyanotic (blue) and people present who were doing nothing." Hawke was taken to Centre Hospitalier in Pau where she died four days later. The child would survive.
Hawke met with police a few days after the incident for questioning with 2.4 grams of alcohol per liter of blood, almost five time the legal driving limit in France. Investigators searched her home where they found 17 empty bottles of vodka. Hawke's greif-stricken widower, Yannick Balthazar, told the Daily Mail, "I am going to let justice do its job."
Published by Medicaldaily.com