Drunken Father Used 9-Year-Old Daughter as Designated Driver [VIDEO]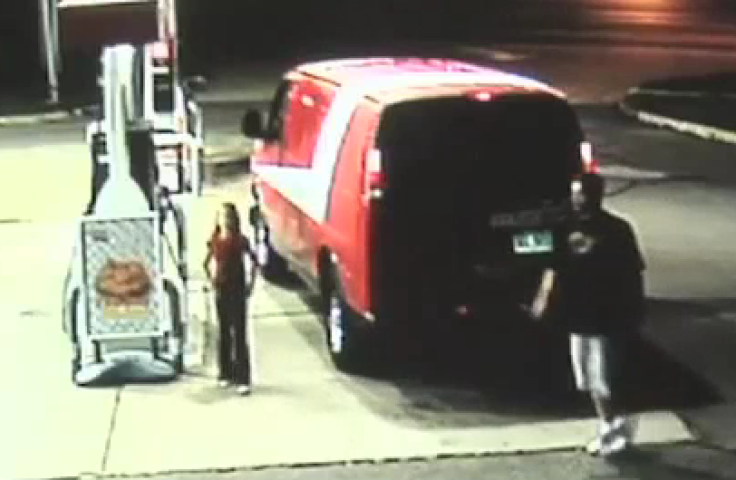 Police arrested a Michigan father, Shawn Weimer, 39, for using his 9-year-old daughter as a designated driver when he had too much to drink the night of October 8.
"What did you stop me for?" the 9-year-old allegedly told Brownstone Township police who pulled her over, according to the Detroit Free Press.
"I was driving good," she said.
The little girl who was sitting on a booster seat behind the wheel of Weimer's red van, may have been driving pretty well for a 9-year-old but police say her father put his young daughter and himself in a life threatening situation.
Surveillance video from the gas station shows the man bragging that his daughter was only 9 and drove all the way to the gas station on her own.
"And I parked," chanted the 9-year-old.
Someone near the gas station who watched the girl get behind the wheel phoned 9/11 to let them know the dangerous situation.
"She's driving pretty good, I'm telling ya, I can't believe it," the 9/11 caller told the emergency dispatcher.
Weimer now faces charges of felony child abuse and being a habitual offender from previous convictions unrelated to the latest incident.
Published by Medicaldaily.com