Dunkin' Donuts To Offer Gluten-Free Options, Doesn't Necessarily Mean Items Are More Healthy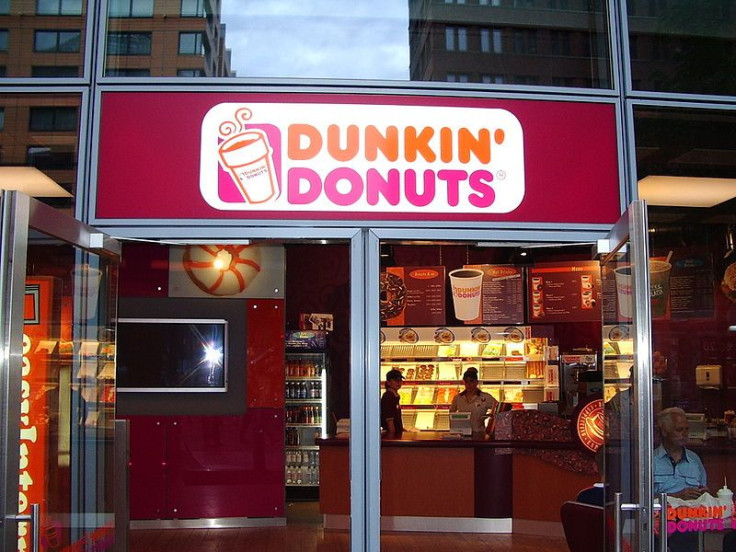 Gluten-free dieters, rejoice! Dunkin' Donuts announced Wednesday that it will soon become the first fast food chain to offer gluten-free pastries nationwide.
"At Dunkin' Donuts, we recognize the importance of providing our guests with many options, including alternative choices for people with food and dietary restrictions," Dunkin' Donuts PR director Michelle King said in a statement. "We understand that sensitivities to food ingredients such as gluten are a serious concern for certain guests."
The chains will soon offer gluten-free cinnamon-sugar donuts and blueberry muffins. Gluten is a protein found in grains like wheat, barley, and rye. It can also be found in everyday products like medicines, vitamins, and even lip balms. People who are encouraged to choose a gluten-free diet usually have some form of celiac disease, a digestive disorder that interferes with the absorption of nutrients from food, causing damage to the small intestine.
But, since stars like The View's Elizabeth Hasselbeck have come forward with gluten-free diet options, going gluten-free has become a growing trend. Even people without dietary restrictions are flocking toward diets free of gluten because they're a "healthier" option, but that may not necessarily be the case.
"The number of people who think they benefit from going gluten-free is growing," said Nancy Childs, a food marketing professor at Saint Joseph's University in Philadelphia. "People feel that they are choosing a healthier alternative."
Only about one percent of the population has celiac disease. Outside of that, doctors don't necessarily recommend a gluten-free diet for the rest of the population. Some people who stop eating gluten to lose weight actually end up gaining instead. Gluten-free items aren't always lower in sugar, sodium, or saturated fat. It is important, especially in the case of the new Dunkin' Donuts treats, to take these things into consideration. Naturally gluten-free foods, like fruits, vegetables, fish, and poultry are a better option than formulated baked goods for those who want to go gluten-free without gaining weight.
In any case, for those in need of gluten-free options, Dunkin' Donuts is on the forefront of offering options that fit that dietary need. Other fast food chains will likely follow suit, with names like Domino's Pizza and Starbucks being thrown around as the next to do it. As of right now, Domino's already offers a gluten-free crust. And Chipotle Mexican Grill, the fast growing build-your-own-burrito food chain, offers quite a few gluten-free options as well.
Published by Medicaldaily.com