DuPont Found Liable In First Trial Over Teflon-Making Chemical C-8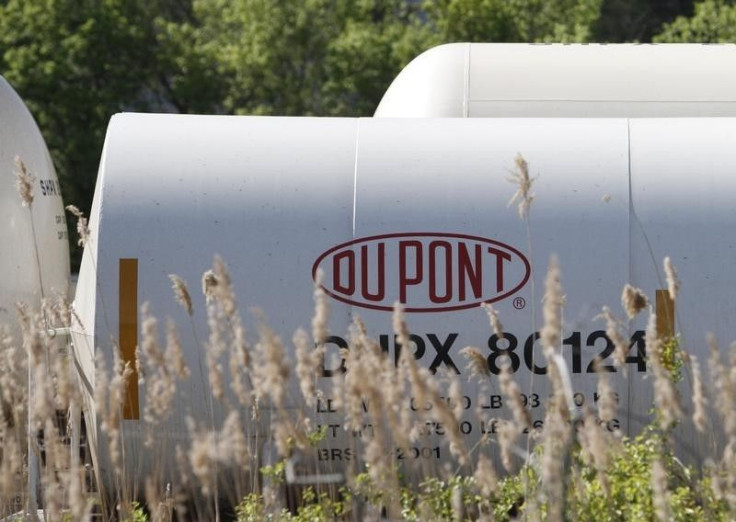 COLUMBUS, Ohio - A U.S. jury on Wednesday awarded a cancer patient $1.6 million after finding DuPont was liable for leaking a toxic chemical used to make Teflon into drinking water near one of its plants.
Following a three-week trial, jurors in Columbus, Ohio, found in favor of plaintiff Carla Marie Bartlett, who is the first to go to trial among approximately 3,500 plaintiffs who say they contracted one of six diseases linked to perfluorooctanoic acid, known as PFOA or C-8.
Jurors declined to award punitive damages, finding DuPont had not acted maliciously. While DuPont is the named defendant, a recent spin-off of its performance chemicals segment, Chemours Co, will cover DuPont's liability.
The lawsuits center on DuPont's Washington Works plant in Parkersburg, West Virginia, where the company used C-8 as a processing aid to make products including Teflon nonstick cookware. Plaintiffs said DuPont used C-8 at the plant since the 1950s and continued even after learning it was potentially toxic and had been found in nearby drinking water.
Bartlett's lawsuit said she developed kidney cancer from C-8. DuPont had said it believed her exposure was insufficient to cause health problems, and that her cancer may have been caused by other factors.
A lawyer for Bartlett, Michael Papantonio, said plaintiffs intended to keep trying cases "until DuPont admits what they created here was a catastrophe." Bartlett said she felt vindicated by the jury's decision.
A spokeswoman for DuPont spinoff Chemours, Janet Smith, said they were disappointed by the ruling and they would continue to defend vigorously against Bartlett's allegations in post-trial motions and on appeal, as well as in other C-8 lawsuits.
@ 2012 Thomson Reuters. All rights reserved.