Dying 8-Year-Old Cancer Patient's Wish To Be Famous In China Comes True
Dorian Murray, an 8-year-old dying from a rare form of muscle cancer, had a unique last wish. He told his father that he wanted to become famous in China.
In any other era, such a request would have been written off as impossible. But after Dorian's father posted his son's request on Facebook, it was then shared on the Praying for Dorian Facebook page, where updates about his treatment are posted.
The message read:
"So, Dorian was over last night. Dorian looked at me and the conversation went as follows:
Dorian: Hey dad, you know what I really want before I go to heaven.
Me: (holding back tears) What's that buddy?
Dorian: I would like to be famous in China.
Me: China?
Dorian: Yeah, because they have that bridge.
Me: Bridge? Do you mean the great Wall of China?
Dorian: Yeah. It is kind of a bridge. People walk on it.
Me: You very right buddy. Who knows, maybe you are famous over there in China.
So I am reaching out to anyone who may know someone in China or other countries who would be willing to send a picture to Dorian with a #D-STRONG sign. I know it is a tall order but I want Dorian to know he is internationally famous. Thank you in advance for any help."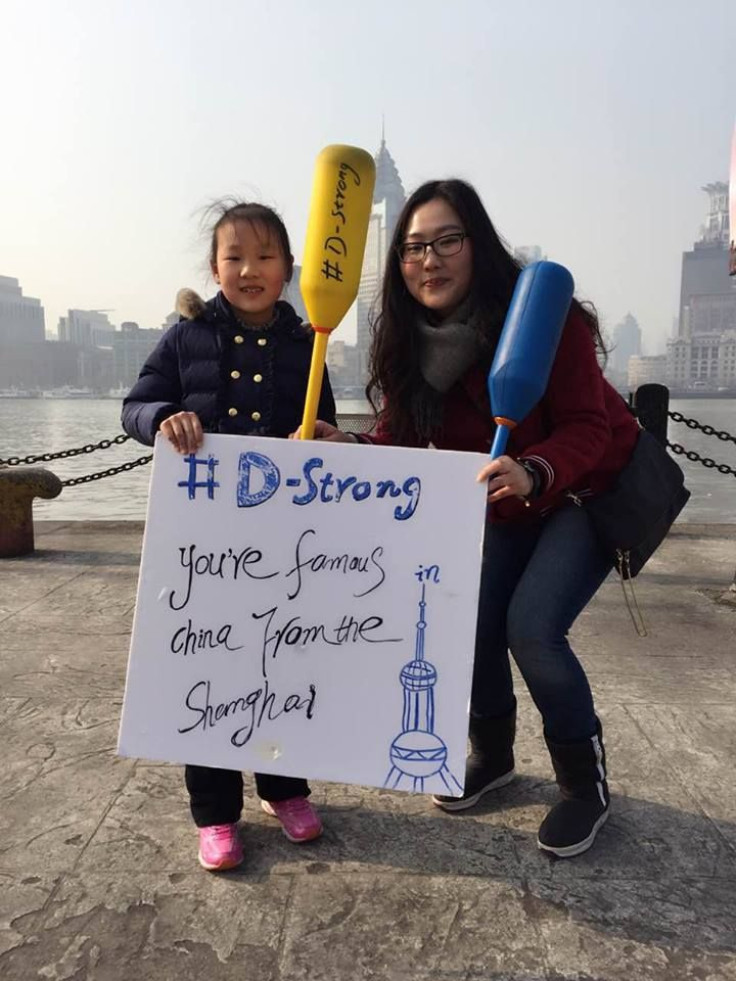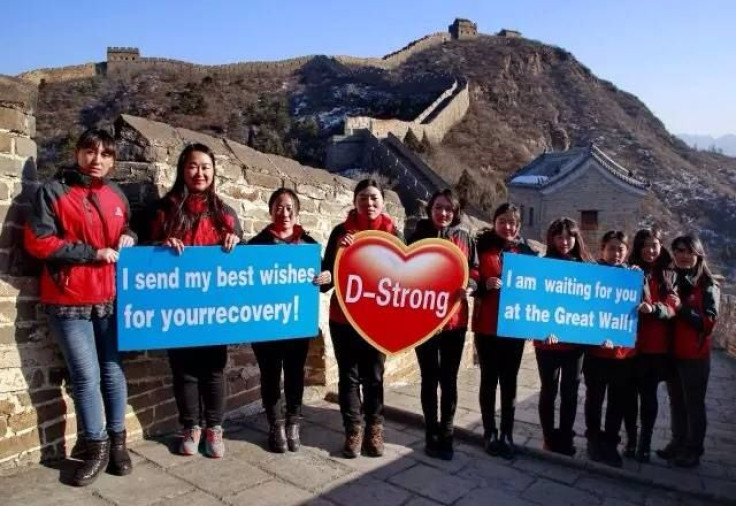 It was only a matter of time before the message was shared across Facebook. It somehow jumped the Facebook blockade in China to reach Weibo, a popular Chinese social media site. "Little Fighter, I am in Shenzhen and I wish you strongly fight against this disease," one Weibo user wrote, according to NBC News.
Soon, messages and photos from China began pouring in — people were taking trips to the Great Wall to pose in photos holding "#D-Strong" signs. Within days, the #D-Strong movement had traveled all across America to China, Australia, Bangladesh, Japan, and several other countries.
"We are so amazed, and completely in awe of the response to Dorian's request," his mother wrote on the Praying for Dorian Facebook page. "So many photos and videos have come pouring in… I have no words!! All I can say is, THANK YOU. #dstrong is no longer just a hashtag, it is a movement! Dorian has brought so much inspiration to people, around the world! I couldn't be more proud of my son."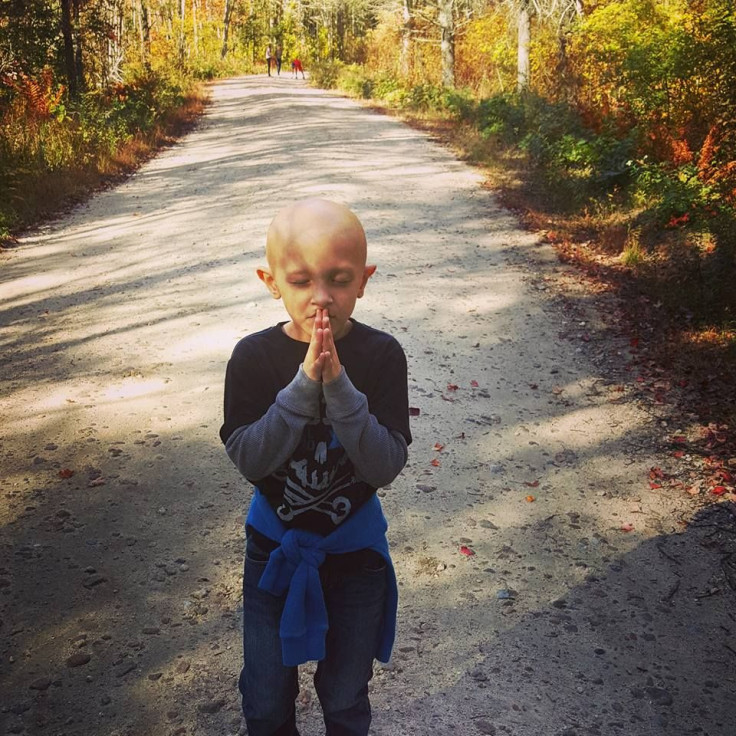 Dorian was diagnosed with rhabdomyosarcoma, a rare form of pediatric cancer, when he was 4 years old. With this condition, cancer cells form in muscle tissue. After going through chemotherapy and radiation for years, Dorian relapsed in December, when doctors found cancer cells in his spinal fluid. He and his family made the choice that he wouldn't go through chemo again. Instead, he wanted to spend his last days with his family and friends in the most fun and comfortable way possible.
"I'm just thinking before I go to heaven to try to be famous as much as I can," Dorian told WPRI. After all the attention from China and beyond, he added, "It's just really nice to know that so many people have my back."
Published by Medicaldaily.com