Dying to Look Young Again: Hong Kong Woman Dies, 3 More in Hospital After Using Cancer Treatment to Erase Wrinkles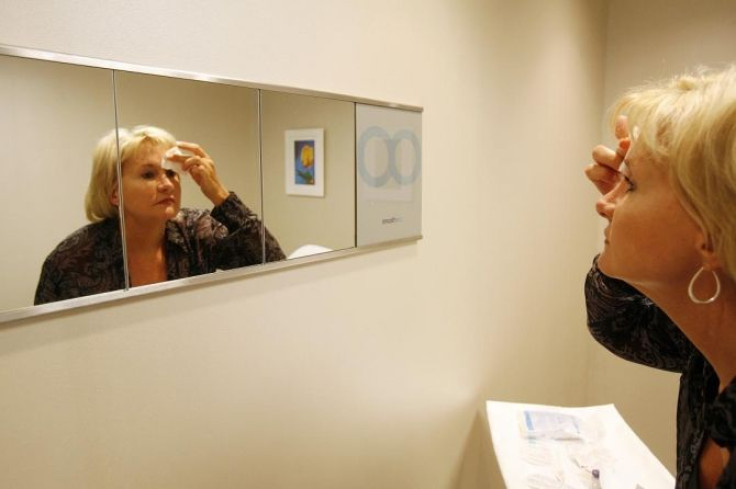 A Hong Kong woman died this morning after receiving a "beauty treatment" that is normally used to treat dire cases of cancer, prompting outcry about medical procedures in beauty parlors.
The 46-year-old woman, identified only as Chan to the press, was one of four women who went into septic shock, a form of severe blood infection, after receiving the DC-CIK therapy.
The treatment involves removing blood from a person's body, treating it, and then placing it back into the person's body. CIK, or cytokine-induced killer cells, is used by cancer patients to help boost survival rates after chemotherapy, radiation or surgery.
But media outlets have not reported that the woman who passed away had cancer. It is also unclear whether the three other women who have since gone into septic shock, two of whom were in critical condition and one of whom who was stable, had cancer either.
Instead, the treatment was reportedly meant to treat wrinkles.
The women all had intravascular infusions at the Causeway Bay Center of the DR Medical Beauty Group. The DR group said that the procedures had been carried out by certified doctors at a clinic independent of their facility.
Chan and the other women were admitted into the hospital suffering from fever and diarrhea just hours after the procedure.
On Sunday, authorities announced that she had the bacterium Mycobacterium abscessus in her blood. In healthy people, the bacterium, which can even be found in dust or dirt, poses no threat. But when someone is wounded, the bacterium could be dangerous. A blood infection also means that multiple organs were impacted.
The DR group was ordered to halt the procedure. Of the 41 women who are in the books as having had the treatment, 35 have been contacted.
The clinic also offers stem cell therapy that extracts cells from a person's fat tissue and injects them intravenously. That procedure claims to increase overall vitality. "A 70-year-old man used to swim 50 meters a day. After an infusion of stem cells, he is now able to swim 100 meters," Stephen Chow Heung-wing, the founder of the medical beauty group, said in a video.
The blurred line between medical treatment and cosmetic treatment has prompted alarm. The Beauty and Fitness Professionals Union has been calling for the government to regulate the industry since 2004, but the government has been reluctant to act. Even the salon owners say that they would prefer more regulation for the sake of guidance, preferring to know which procedures should be performed by doctors.
The women reportedly paid HK$50,000 or $6,500 for the procedure.
Published by Medicaldaily.com