Dynavax Slides As FDA Rejects Adult Hepatitis B Vaccine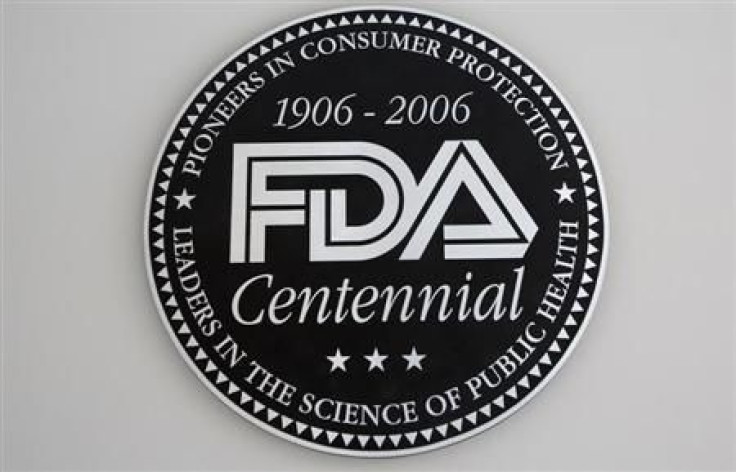 (Reuters) - U.S. health regulators denied approval for Dynavax Technologies Inc's adult hepatitis B vaccine and sought additional data to evaluate its safety, delaying the market entry of a faster-acting and less frequently needed vaccine for the liver-attacking infection.
The rejection of Heplisav - Dynavax's most advanced clinical candidate - sent the company's shares down as much as 38 percent to $1.84 before the bell on Monday.
The U.S. Food and Drug Administration indicated in a complete response letter to Dynavax that it was willing to discuss a more restricted use of the vaccine, the company said in a statement.
Dynavax pitched Heplisav for use in patients between 18 and 70 years of age, and the vaccine showed promising efficacy in clinical studies after the administration of just two doses.
GlaxoSmithKline Plc's Engerix B - the most widely used hepatitis vaccine in the world - requires three or four doses in adults.
"There are a few possibilities - one is for adults 40 to 70 years of age, because in these older adults, the immune system is more compromised, so they benefit more from Heplisav. The current standard-of-care does not work very well," William Blair & Co analyst Katherine Xu said.
The company could also explore seeking approval for at-risk hepatitis B populations such as patients with HIV, HCV, diabetes and those on dialysis, Xu added.
Dynavax filed with European regulators last July for approval of Heplisav in adults with chronic kidney disease, which is very often associated with hepatitis B.
An estimated 3.5 million to 5.3 million people are living with viral hepatitis in the United States, and vaccination is crucial as it prevents progression of the infection, which is the leading cause of liver cancer.
Dynavax estimates the global market for adult hepatitis B vaccines at about $700 million annually.
SAFETY RISKS
The FDA noted that the novel adjuvants in Heplisav may cause rare autoimmune events, Dynavax added.
Adjuvants are added to vaccines to improve their ability to trigger an immune response, but they carry the risk of causing several potentially fatal adverse reactions.
"Furthermore, the FDA requested additional data ... clarifying information on the manufacturing controls and facilities related to the assurance of the quality of the commercial product," Dynavax said on Monday.
The company said it expects to meet with the FDA within six weeks to discuss the steps required for Heplisav's approval.
The FDA echoed the concerns expressed in November by an advisory committee that recommended against Heplisav's approval and asked for data from a more diverse study population. The advisors, however, voted unanimously to support the vaccine's efficacy.
The Berkeley, California-based company's stock, which touched a high of $5.00 before the FDA committee's recommendation in November, has lost about 36 percent of its value since then.
The FDA's rejection of the vaccine also brings into question the future of Dynavax, which has no drugs on the market. The company has been generating revenue so far through its research and development alliances.
It has a bunch of clinical candidates under tests in collaboration with British drug giants Glaxo and AstraZeneca Plc, including potential treatments for asthma and anti-inflammatory disorders such as rheumatoid arthritis and lupus.
Dynavax reported a loss of about $18 million and revenue of about $3 million in the July-September period.
(Editing by Roshni Menon)
@ 2012 Thomson Reuters. All rights reserved.