E-Cigarette Industry Should Be Regulated, Democrats Say; Lawmakers Call For Age Restrictions On Sales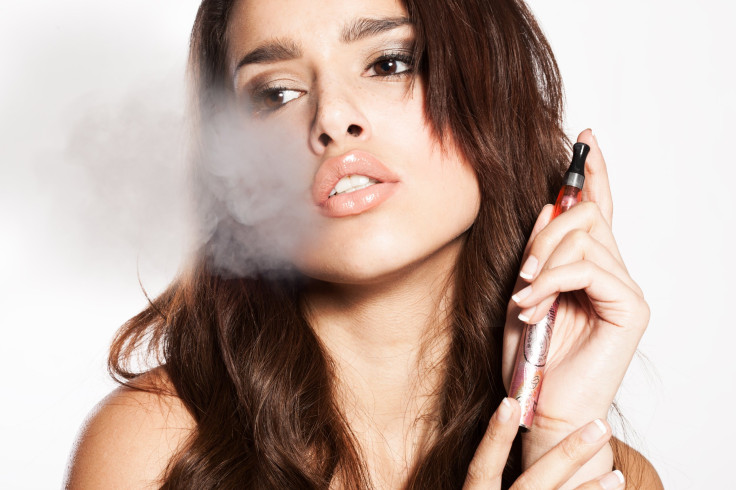 Nearly a dozen Democrats on Capitol Hill urged regulators this week to restrict the sale of e-cigarettes to minors, fearing a new generation addicted to vaporized nicotine.
The industry reached $2 billion last year as sales continue to double annually with an estimated five million consumers puffing on e-cigarettes today, according to a report released by the House Energy and Commerce Committee on Monday. The report describes the marketing activities of nine major manufacturers in the industry, whose advertising messages appeal directly to children with "youth-oriented" events and social media outreach.
"From candy flavors to rock concert sponsorships, every single company surveyed in this report has employed a marketing strategy that appears to target youth," Durbin told reporters on Monday.
Promising the benefits of nicotine without the dangers of smoked tobacco, makers of such vaporizers are finding an easy sell as smoking rates continue to drop overall in the United States. Durbin says e-cigarette maker Lorillard last year sponsored 13 music festivals in addition to Grand Prix auto races. And who would doubt the marketing intentions of companies offering flavored products such as Cherry Crush, Chocolate Treat, and Grape Mint?
Cynthia Cabrera, who directs the Smoke Free Alternatives Trade Association, says the industry needs no further regulation. "Our industry does not sell or market to minors, and it is our view that no one under 18 should use electronic cigarettes," she said in a news release. "Electronic cigarettes and vaping products are intended strictly for adults who smoke cigarettes. We fully support limitations on the sale of these products to youth at retail to further reduce access to anyone under 18."
Regarding the House's report on e-cigarettes, Cabrera says the data simply doesn't support conclusions made by Durbin and other Democrats in Congress — and also fails to consider the complex relationship between cigarette smoking and the use of newer e-cigarettes. "As the survey summary itself states, it wasn't designed to derive any insight about motivation or a possible causal relationship between use of e-cigarettes and combustible cigarettes," she said. "What the survey data does show is that cigarette smoking among teens has decreased. This is good news."
Essentially, the makers of e-cigarettes reject the notion their marketing campaigns target children similar to the classic Joe Camel ads intended to glorify cigarette smoking among youth. Cabrera says adults likewise enjoy flavorful products from vaporizers to deserts.
The Food and Drug Administration first announced plans to regulate the e-cigarette industry in 2011 after the passage of a 2009 law granting them regulatory authority over cigarettes and other nicotine products. "I can't understand why the FDA is taking this long," Durbin told The Associated Press this week. "It is clear that the longer they wait, the more young people will be addicted."
Published by Medicaldaily.com