As E-Cigarette Use Increases, So Do Related Poison Center Calls; Nicotine Is To Blame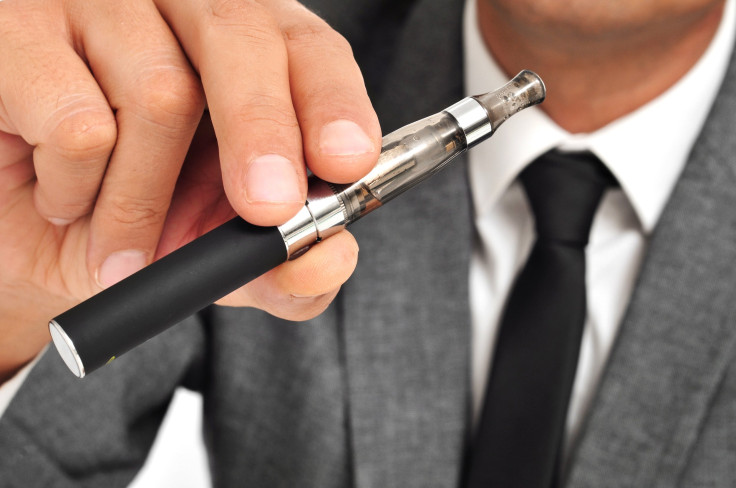 Whether you're an advocate or an adversary of electronic cigarettes, their use has been dramatically increasing over the past several years — and with that, calls to poison centers for issues relating to them.
The Centers for Disease Control and Prevention (CDC) recently released a report that analyzed data on calls to U.S. poison centers that were in some way related to e-cigarettes from 2010 to 2014. The report compared the number of e-cigarette calls to those of regular tobacco cigarettes. One of the main concerns of various health experts is the potential for e-cigarettes to lead to acute nicotine toxicity, as they are still filled with nicotine even though they don't contain typical chemicals normally associated with tobacco smoke. Part of the reason why e-cigarettes are nicotine-based is to help smokers wean themselves off regular cigarettes.
The study found that there were 2,405 e-cigarette exposure calls in comparison to 16,248 cigarette exposure calls across the U.S. in the four year period. In addition to that, the authors marked an increase in e-cigarette calls. They went from just one call in September 2010 to 215 in February 2014. Regular tobacco cigarette exposure, meanwhile, led to about 301 to 512 calls per month, occurring more frequently throughout the summer. E-cigarette exposure calls usually dealt with inhalations, and eye or skin exposures, but were not frequently reported as ingestions. They often caused vomiting, nausea, or eye irritation.
"This report raises another red flag about e-cigarettes — the liquid nicotine used in e-cigarettes can be hazardous," CDC Director Tom Frieden said in a press release. "Use of these products is skyrocketing and these poisonings will continue. E-cigarette liquids as currently sold are a threat to small children because they are not required to be childproof, and they come in candy and fruit flavors that are appealing to children."
Though the CDC and the Food & Drug Administration are making moves to place restrictions on e-cigarettes, some studies are cropping up that show the benefits of the vaping devices. One study, recently published in the journal Addiction, found that smokers were 60 percent more likely to stop smoking if they used an e-cigarette. In fact, vaping was more effective than nicotine patches or gum. "E-cigarettes could substantially improve public health because of their widespread appeal and the huge health gains associated with stopping smoking," Robert West, author of the study, told Reuters.
Whether they're a public health benefit or a public health disaster is yet to be seen, but it's clear that e-cigarettes are causing an increase in poison control calls, most possibly due to nicotine. "Calls about exposures to e-cigarettes, which were first marketed in the United States in 2007, now account for 41.7% of combined monthly e-cigarette and cigarette exposure calls to [poison centers]," the authors write in their report. "Health care providers; the public health community; e-cigarette manufacturers, distributors, sellers, and marketers; and the public should be aware that e-cigarettes have the potential to cause acute adverse health effects and represent an emerging public health concern."
Published by Medicaldaily.com