E-Cigarettes And Mental Health: E-Cigs May Replace Regular Ones For Those With Mental Illness, As They Believe Them To Be Safer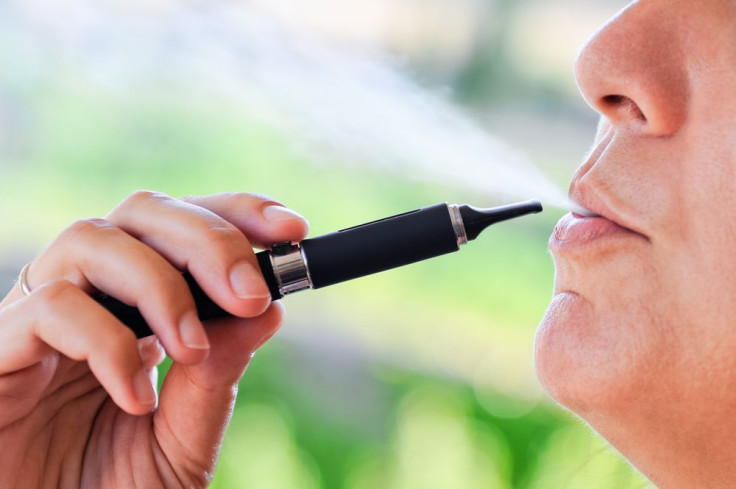 People who suffer from mental illness or substance abuse disorders smoke over 44 percent of all cigarettes in the U.S. So it should come as no surprise that those who would rather not smoke, due to cigarettes' negative health effects, are turning to electronic cigarettes, which don't have nearly as bad a reputation or much scientific research to suggest they're bad for health.
In a new study, published in the journal Tobacco Control, researchers from the University of California, San Diego, found that people living with depression and anxiety, among other mental illnesses, are twice as likely to have taken a drag from an e-cigarette, and three times as likely to use them regularly as those without mental illness. "The faces of smokers in America in the 1960s were the 'Mad Men' in business suits. They were fashionable and had disposable income," lead author of the study Dr. Sharon Cummins, an assistant professor at the Department of Family and Preventive Medicine, said in a statement. "Those with a smoking habit today are poorer, have less education, and, as this study shows, have higher rates of mental health conditions."
For months, the Food and Drug Administration (FDA) has struggled to determine how to regulate e-cigarettes, as their popularity exploded around the country. Between 2010 and 2011 alone, awareness of e-cigarettes jumped from 40 percent to 60 percent among U.S. adults. And although as much as 80 percent of them believe they're healthier, research hasn't been able to definitively say. Regardless, officials from the American Lung Association and other authorities assert that they aren't safer than regular cigarettes.
"Since the safety of e-cigarettes is still unknown, their use by nonsmokers could put them at risk," Cummins said in the statement. At the same time, health experts are concerned that smoking the e-cigarettes might be a gateway to smoking regular cigarettes, though that hasn't happened yet, Cummins said.
Her study focused on over 10,000 Americans who were surveyed about their smoking history, attempts at quitting, their perspective on e-cigarettes, and about any mental illnesses. They found that 27.8 percent of those who smoked also reported having a mental illness, compared to 13.4 percent of nonsmokers.
When looking at only those with mental illnesses, 14.8 percent had tried e-cigarettes, and 3.1 percent continuously used them. By comparison, only 6.6 percent of those who didn't have a mental illness had tried e-cigarettes, while only 1.1 percent used them regularly. Perhaps the biggest finding with regard to the study, however, was that 60 percent of smokers with mental illness said they were somewhat or very likely to try e-cigarettes in the future.
"People with mental health conditions have largely been forgotten in the war on smoking," Cummins said in the statement. "But because they are high consumers of cigarettes, they have the most to gain or lose from the e-cigarette phenomenon. Which way it goes will depend on what product regulations are put into effect and whether e-cigarettes ultimately prove to be useful in helping smokers quit."
Although the FDA hasn't issued regulations yet, it's expected that they will soon begin regulating the sale of e-cigarettes to minors, while also requiring manufacturers to include health warnings on e-cigarette labels, the Los Angeles Times reported. The agency won't ban advertisements on TV or restrict flavorings though, until it has a more thorough understanding of the products. "There are more questions than answers," director of the FDA's Center for Tobacco Products Mitchell Zeller said, according to The Times, adding that they would nevertheless provide a "framework" for future rules.
Published by Medicaldaily.com