E-Cigarettes Entirely Too Easy For Teens To Buy Online; 94% Of Vendors Failed To Verify Age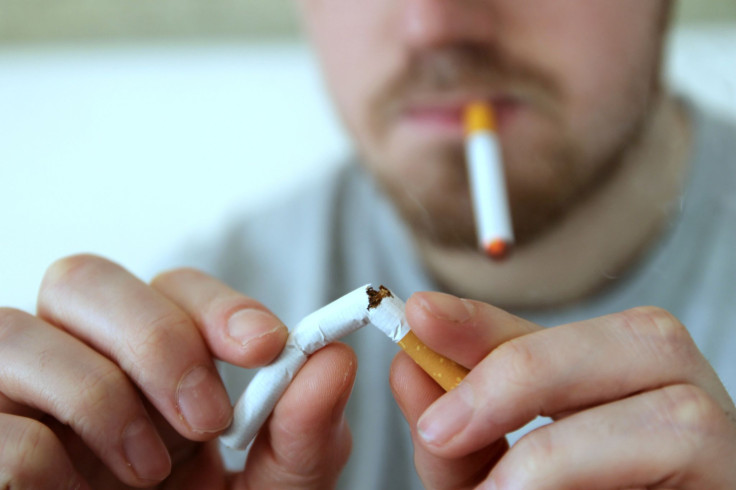 Despite laws on the books in 41 states that prohibit online e-cigarette sales to minors, a new study finds nearly 94 percent of vendors required no proof of age for teenage customers.
Since 2007, when e-cigarettes first hit the market as an alternative to traditional tobacco smoking, the trends have shown an unregulated surge for the industry. In 2013, sales surpassed a billion dollars. But like the tactics employed in years past by Big Tobacco, e-cigarette manufacturers may be more preoccupied with securing a youthful smoking base than playing by the rules.
"In the absence of federal regulation, youth e-cigarette use has increased and e-cigarette sellers online operate in a regulatory vacuum, using few, if any, efforts to prevent sales to minors," wrote the study authors, of the University of North Carolina at Chapel Hill. These findings emerge amid a swirling debate about e-cigarettes' supposed benefits as a cessation tool. Most of the research, however, seems to say the risks rival traditional smokes.
Leading the recent charge against law-breaking manufacturers is Rebecca S. Williams, whose prior research has found similar pitfalls in the way online retailers do business. In the latest study, she and her colleagues coordinated with local law enforcement and 11 minors and their parents to place 98 illegal orders. A total of 75 were successful, and of the 23 that failed to complete, only five were the result of age verification. And of those delivered, 95 percent of the packages were left on the recipient's doorstep, unsigned for.
What most concerns health experts, coupled with the ease of access, is the implication for the future. "Ninety percent of adult smokers start before age 18," Harold Farber, a pediatric pulmonologist at Texas Children's Hospital, told USA Today. Farber was not involved in the new study. "The industry knows very well that in order to get their next generation of customers, they need to get them before they become adults. We're seeing the e-cig industry follow the tobacco industry's playbook."
Fortunately, traditional cigarettes are becoming less popular as time goes on. Since 1965, the national smoking rate has fallen from a high of 42.4 percent to today's all-time low of 18.1 percent. But many fear e-cigarettes are slowly taking their place. A study conducted in 2013 found as many as 16 percent of high school sophomores had tried an e-cigarette in the past month, while only seven percent had tried a regular cigarette.
In the end, the troubles may be a matter of technological failures than corporate oversight. The most secure online portals for buying age-restricted items rely on parental controls to stop kids from reaching the sites altogether. In Williams' study, the kids who managed to order e-cigarettes needed only to input their date of birth by checking a few boxes. A more secure strategy, according to the researchers, involved asking kids for their parents' social security numbers; however, they concede that opens up new risks for identity theft.
Phil Daman, president of the Smoke-Free Alternatives Trade Association, told USA Today that online software stands as a major necessity in order for both businesses and parents to stay assured kids can't buy illegally. "We certainly don't want teenagers to have access to them," Daman said. If corporations aren't using age verification software, "if they're not doing what they're supposed to be doing, there's no excuse for it."
Source: Williams R, Derrick J, Ribisl K. Electronic Cigarette Sales to Minors via the Internet. JAMA Pediatrics. 2015.
Published by Medicaldaily.com