E-Cigarettes May Help Smokers Quit, Study Finds
A study found that e-cigarettes may have helped nearly 18,000 individuals in England give up smoking in 2015. The observational study published Tuesday in the British Medical Journal, however, does not establish direct cause and effect.
Researchers from University College London and Cancer Research U.K. reportedly analyzed data that looked at trends in quit rates and support for nicotine de-addiction in England between 2006 and 2015. During the period of study, as more people tried e-cigarettes, more people quit smoking, but there was no evidence to show that e-cigarettes prompted people to try to quit smoking.
"England is sometimes singled out as being too positive in its attitude to e-cigarettes. These data suggest that our relatively liberal regulation of e-cigarettes is probably justified," Robert West from the Health Behaviour Research Centre at University College London said in a statement.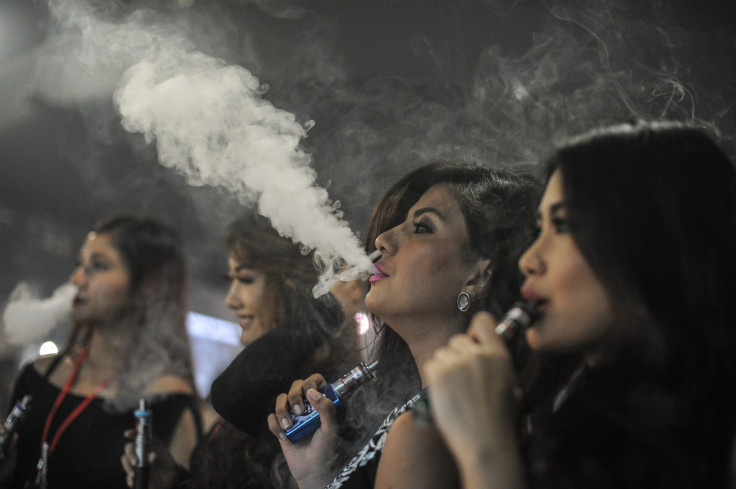 E-cigarettes are one of the most popular methods to quit smoking tobacco in the U.K. According to the study, however, the best way to kick the habit is through professional support and prescription medication. The number of people who take up e-cigarettes is far greater than those who seek professional support, which will triple their chances of quitting, the study found.
"Giving up smoking can be really tough. It's important to remember that getting support from Stop Smoking Services is still the most effective way to quit," Alison Cox, director of prevention at Cancer Research U.K., said in the statement, adding: "E-cigarettes can play a role in helping people quit and the evidence so far shows e-cigarettes are much safer than tobacco. This study shows the positive impact they've had on helping people give up the deadly addiction."
According to the U.S. Food and Drug Administration, three million middle and high school students used e-cigarettes in 2015. In 2014, 12.6 percent of U.S. adults admitted that they had tried an e-cigarette and 3.7 percent said that they used them on a regular basis.
Published by Medicaldaily.com