E-Cigarettes Tied To Reduced Odds Of Quitting Smoking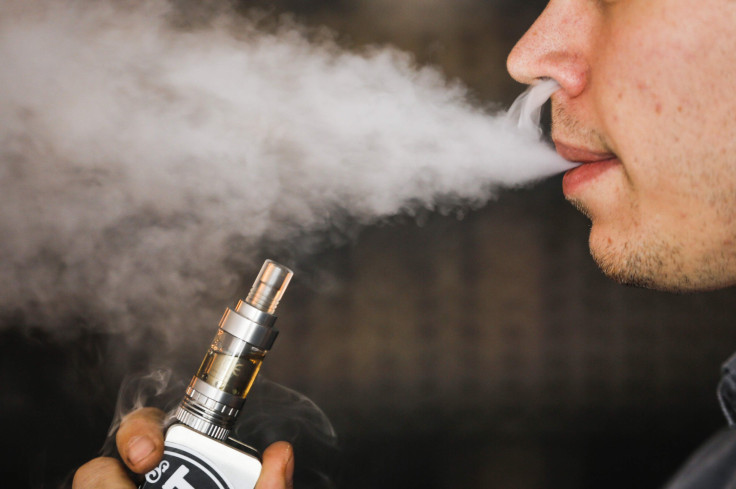 People who use electronic cigarettes, or e-cigarettes, are less likely to quit traditional cigarettes than people who don't use the devices, suggests a fresh look at some past research.
"The odds of quitting were 28 percent lower for smokers using e-cigarettes than people not using e-cigarettes," said senior author Stanton Glantz, of the Center for Tobacco Control Research and Education at the University of California, San Francisco.
E-cigarettes often look like traditional cigarettes, but they use a battery and heating device to deliver nicotine and possibly other flavorings through vapors instead of smoke.
Glantz and his co-author Sara Kalkhoran write in The Lancet Respiratory Medicine that people use e-cigarettes for various reasons, including to quit smoking traditional cigarettes and to get nicotine where smoking is prohibited.
Both motivations are themes in e-cigarette marketing, they add.
For the new review, the researchers searched online catalogs of medical research to find studies that examined e-cigarette use and whether people ultimately quit smoking.
They found 38 studies, and combined the data from the 20 that compared cigarette smokers who use e-cigarettes to smokers who don't use them.
The 20 studies with combined data were conducted between 2008 and 2015, and they all followed between one hundred to several thousand smokers, typically tracking them from a few months to a couple of years.
Overall, they found that the odds of quitting smoking were 28 percent lower among people who used e-cigarettes.
The researchers also checked to see if the results differed depending on study design, how e-cigarette use was measured, the type of people included in the study and other factors - but the results were the same.
"So e-cigarettes are not only not helping people quit smoking, they're also inhibiting people from quitting smoking," Glantz told Reuters Health.
It's not clear why e-cigarettes may keep people from quitting smoking, he said.
One possible explanation is that e-cigarettes have been allowing people to get their nicotine fix in otherwise smoke-free environments.
Smoke-free environments are known to be very effective in getting people to quit, Glantz said. "By blunting that effect it's probably undermining the motivation to quit and the ease of people quitting," he said.
Dr. Steven Bernstein wrote in an editorial that one limitation of the new review is that the odds of quitting smoking were not tied to e-cigarette use when the analysis was restricted to people who said they actually wanted to quit.
An additional limitation is that there are only two randomized trials - considered the "gold standard" of medical research - included in the analysis, wrote Bernstein, of the Yale School of Medicine and the Yale School of Public Health in New Haven, Connecticut.
"This is not the fault of the authors; abundant, published, methodologically rigorous studies simply do not exist yet," he wrote.
Glantz said that it's important to acknowledge that some people have quit smoking while using e-cigarettes. Also, four of the studies included in the new analysis found e-cigarettes may help people quit smoking.
But, he said the overall pattern was that e-cigarettes reduced the odds of quitting.
The researchers also caution that these results may changes in the future.
"It may be that next year or five years from now the product will be different along with the marketing and regulation environments," said Glantz.
SOURCE: http://bit.ly/1Jqh24w and http://bit.ly/1Qq1i2L The Lancet Respiratory Medicine, online January 14, 2016.
Published by Medicaldaily.com