E-Cigarettes May Actually Help People Quit Smoking, Saving Many Lives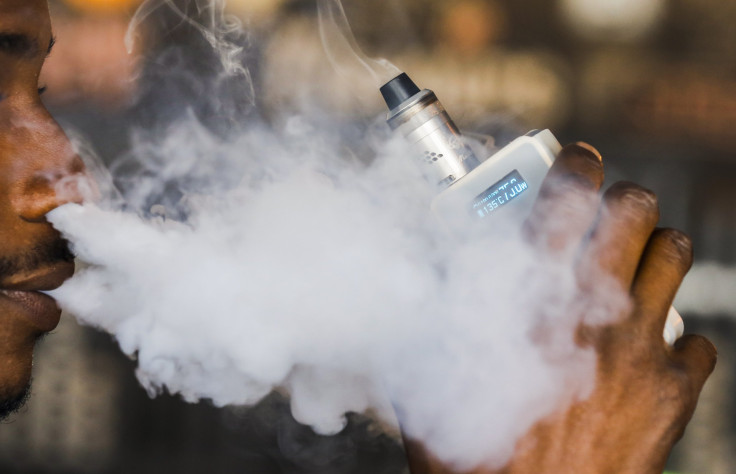 Health experts have been delighted to see a recent drop in smoking rates among high school students in the United States. However, this decline was accompanied by a noticeable increase in the number of young people using electronic cigarettes. Since the health risks associated with e-cigarettes are still a bit of a mystery, recent studies have been devoted to unearthing any impact so-called vaping can have on a person's health, and to determining whether these products are an effective smoking cessation tool.
Now seven of the top tobacco experts from the Food and Drug Administration (FDA) have conducted a thorough review of studies on e-cigarettes. The team is asking that regulators be more open-minded in their rules for vaporized nicotine products, like e-cigarettes, due to the potential role they can play in weaning smokers off of traditional cigarettes.
"We're concerned the FDA, which has asserted its right to regulate e-cigarettes, will focus solely on the possibility that e-cigarettes and other vapor nicotine products might act as (a) gateway to cigarette use," said lead author Dr. David T. Levy, a professor in the department of oncology at the Georgetown Lombardi Comprehensive Cancer Center, in a statement. "We believe that the discussion to date has been slanted against e-cigarettes, which is unfortunate, because the big picture tells us that these products appear to be used mostly by people who already are or who are likely to become cigarette smokers."
Levy and his colleagues gathered evidence from the United States, Canada, and England published in the past five years. Although anti-tobacco policies have decreased smoking rates by 50 percent since the 1960s, the researchers note that smoking still contributes to high premature death rates.
The findings showed that exclusive use of e-cigarettes, which are also called vaporized nicotine products (VPN), is associated with around 5 percent of the mortality risks that are tied to smoking and can actually counteract the health risks associated with tobacco use by discouraging the use of traditional cigarettes and reducing secondhand smoke.
"While e-cigarettes may act as a gateway to smoking, much of the evidence indicates that e-cigarette use encourages cessation from cigarettes by those people who would have otherwise smoked with or without e-cigarettes," Levy added. "Increasing e-cigarette prices by taxing them the same way as cigarettes will discourage youth VNP use, but also discourage use by smokers, especially those of lower socioeconomic status, who are trying to quit."
It's odd that the FDA is coming out in defense of e-cigarettes as a smoking cessation tool as the agency was one of the first to condemn them. On July 22, 2009, researchers addressed the potential health risks associated with e-cigarette use, including harmful chemicals, high doses of nicotine, and nicotine addiction among young people. In fact, a focal point of the message was to warn parents about potential health and marketing concerns.
"We don't want to encourage e-cigarette use by youth and young adults who would not have otherwise smoked. However, the primary aim of tobacco control policy should be to discourage cigarette use while providing the means for smokers to more easily quit smoking, even if that means switching for some time to e-cigarettes rather than quitting all nicotine use," the authors of this new study concluded.
Researchers from the United Kingdom recently conducted a study comparing the potential risks of e-cigarettes to those of smoking tobacco. The results showed that electronic cigarettes are 95 percent less harmful than traditional ones. In light of these findings, health regulators in Britain approved a British American Tobacco electronic-cigarette vaping device which can be sold as medicine to kick a nicotine habit. Levy's team hopes the U.S. will be next to adopt this approach.
Source: Borland R, Fong G, Abrams D, Niaura R, Villanti A, Cummings M, Levy D. A Framework for Evaluating the Public Health Impact of E-Cigarettes and Other Vaporized Nicotine Products. Addiction . 2016.
Published by Medicaldaily.com