E-Cigarettes Shouldn't Be Labeled As Tobacco Products, Scientists Tell WHO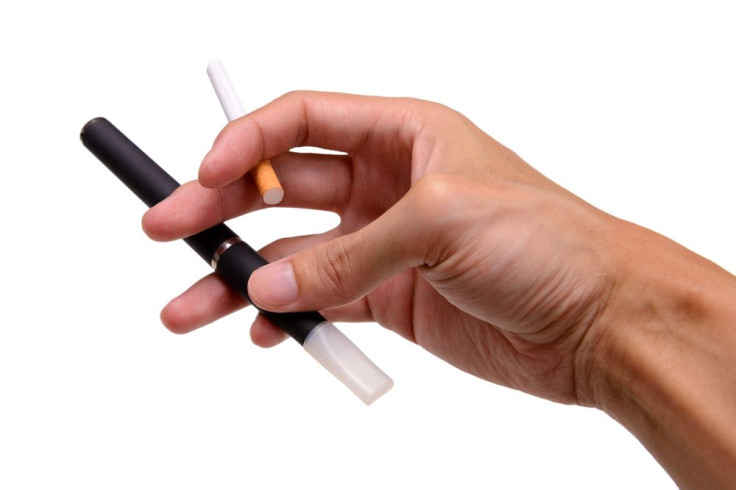 As the World Health Organization (WHO) assesses its position on electronic cigarette regulation, a group of 53 leading scientists warn them not to classify the e-cigarettes as tobacco products in fear it will sway users. The scientists relayed their opinions through an open letter addressed to WHO that states they collaboratively agree that by doing so it will ruin an opportunity to decrease diseases and deaths caused by smoking.
"These products could be among the most significant health innovations of the 21st century – perhaps saving hundreds of millions of lives. The urge to control and suppress them as tobacco products should be resisted," the experts wrote.
Electronic cigarettes, known as e-cigs, took over consumer preference with a swift quietness, as they have still gone unregulated around the world and notably under-researched by the Food and Drug Administration (FDA). The first electronic cigarette was developed in 2003 by Hon Lik, a pharmacist in China. Three years later, the smokeless cigarette was introduced to Europe and soon after crossed borders into the United States. At first, these battery-powered items were mostly sold online or in small kiosks for $150 to $250 dollars, and while they were still not FDA-approved, manufacturers sold them as safe alternatives to the real thing, creating "harmless water vapor."
According to the FDA's public health focus webpage, they recognize the fact that there is a lot of research yet to be done on e-cigarettes, considering they aren't sure of "the potential risks" or "how much nicotine or other potentially harmful chemicals are being inhaled during use or whether there are any benefits associated with using these products."
The FDA proposed a rule in April, that would extend their legal definition of what a tobacco product was in order to cover products such as e-cigarettes in order to gain the power to regulate them. The WHO on the other hand, actually refers to e-cigarettes as a "threat," but similarly to the FDA, wants them classified as a tobacco product under the Framework Convention on Tobacco Control (FCTC).
"At this point the only thing I can say is that we are elaborating these regulations and they will soon be available to you," Armando Peruga, program manager for the WHO's Tobacco Free Initiative announced to reporters this week.
If e-cigarettes were labeled as tobacco products, the UN agency's 178 countries would be obliged to implement new measures of regulation imparted by WHO, which could lead to taxes, banning advertisements (especially those that entice children), and to introduce health warnings.
Two leading cartridges of leading brands were tested in 2009 by the FDA's Division of Pharmaceutical Analysis and were found to contain nicotine, detectable levels of tobacco-specific nitrosamines, which are known carcinogens, and toxic chemicals including diethylene glycol, which is antifreeze. They also found large and unpredictable delivery of nicotine per puff to the user, according to the Quit Doc Research and Education Foundation. There are currently no peer-reviewed or long-term studies in order for organizations to base an understanding of health dangers on.
"We want to make sufficient noise now before things get too set in stone," said Gerry Stimson, emeritus professor at Imperial College London and one of the organizers of the letter, told Reuters.
Published by Medicaldaily.com