E. Coli Outbreak At MN Petting Zoo Leaves 3 Children Ill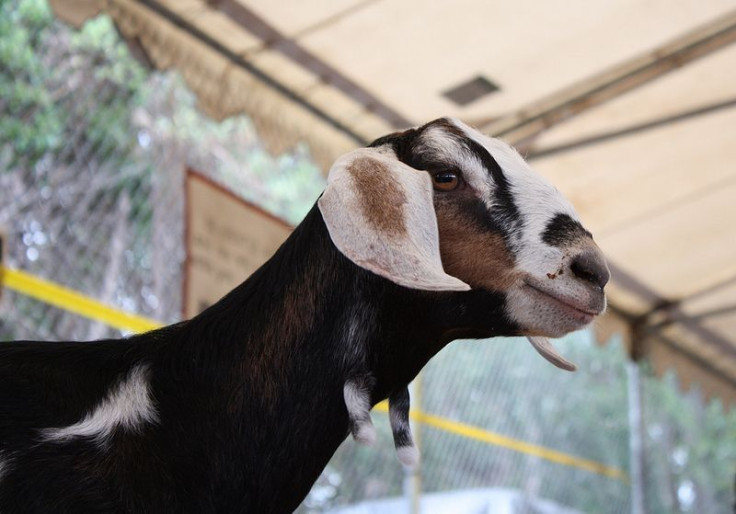 Three young children were infected by a dangerous strain of E. coli recently, with one hospitalized for a serious complication, after visiting a petting zoo at Dehn's Pumpkins in Dayton, Minn. The outbreak, which is currently being investigated by the Minnesota Department of Health, is a stark reminder to families enjoying the fall season that the animals on these farms are covered in bacteria, and that keeping proper hygiene after petting them is of the utmost importance.
The three children, ages 15 months to 7 years old, became infected with the O157:H7 strain of E. coli after petting cows and goats at the Dayton pumpkin patch. The intestinal infection typically lasts about a week, with symptoms including abdominal cramps and diarrhea. While two of the children are recovering from the infection, one was hospitalized after developing hemolytic urinary syndrome (HUS), a serious complication that could lead to kidney failure.
"This is a peculiar strain of E. coli," Dr. William Schaffner, chairman of prevention at Vanderbilt University Medical Center, told ABC News. "The intestinal infection is bad enough. But what can follow is this kidney problem, which can take a week to three weeks to appear."
The O157:H7 strain of E. coli is especially dangerous because antibiotics can lead to the development of HUS. "When you kill the bacteria, they release a toxin that then gets into the bloodstream and predisposes the person to the complication of HUS. So the risk goes up, and antibiotics have not really been shown to shorten the duration of the intestinal infection," Dr. Schaffner told ABC News. For this reason, anyone who experiences diarrhea associated with E. coli O157:H7 should not be treated with antibiotics, the Minnesota Department of Health said in a statement.
Dehn's Pumpkins has been complying with local authorities, and prohibited public access to cattle and goat areas. "We are all very sorry to hear of the reported cases and wish for a healthy recovery for those affected," Bruce Dehn, owner of Dehn's Pumpkins, said in a statement, reports the Star Tribune. "[We'll] continue to protect our valued customers as much as possible. There are plenty of activities for customers to enjoy without going near the animals."
People become ill after touching the contaminated surfaces, getting bacteria from feces on their hands, and then swallowing the bacteria while eating. These contaminated surfaces include the animals' fur and saliva, the ground where the animals are kept, and other surfaces, such as railings and pens. The outbreak offers a reminder to parents that children — and adults, for that matter — should wash their hands after petting animals.
"This isn't a unique case," epidemiologist Carrie Klumb told the Star Tribune. "We think [visiting farm animals] is a great experience with children, so we're not saying that it shouldn't happen, just wash your hands afterwards." Unfortunately, only about five percent of Americans wash hands correctly. Here's the right way to do it. If a sink with soap isn't available, Dr. Schaffner also suggests using hand sanitizer.
Published by Medicaldaily.com