Eating Disorders In The UK On The Rise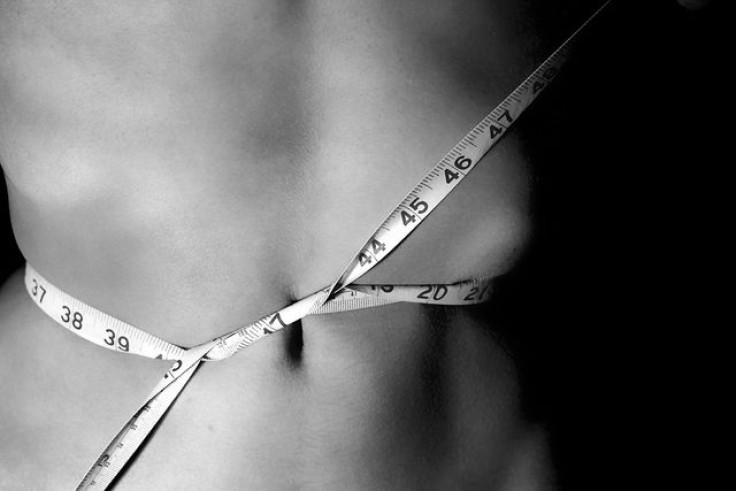 The number of teens with eating disorders is rising in the UK, according to a study which surveyed medical records of 5 percent of the entire population. The findings were published today in BMJ Open.
Although they are relatively rare — approximately 3 percent of those ages 13 to 17 — eating disorders cause more deaths than any other psychological disorder.
Anorexia and bulimia receive the most attention in research and policy, but a third group — eating disorders not otherwise specified (EDNOS) — is quickly gaining traction.
This condition refers to disordered eating patterns which may share many of the symptoms of anorexia and bulimia, but may not meet strict diagnostic criteria. People with behaviors such as binge eating, chewing food and spitting it out, or purging food more infrequently than a classic bulimic, are included in this category.
In January of 2000, a joint collaboration of epidemiologists at University College of London, King's College London, and Boston University set out to determine the incidence of eating disorders in the United Kingdom. They pulled anonymous health information from a large database of medical records, compiled from over 400 general practices. Statistics were collected for anyone from the age of 10-49 until the last day of 2009.
The number of eating disorders increased from 2000 to 2009 both males and females. Bulimia was the most common for women from 2000 to 2003, but EDNOS surpassed it towards the end of the decade. EDNOS was the most common classification for men throughout the study period.
In line with historic trends in eating disorders, the incidence amongst women (62.6 per 100,000 in 2009) was much higher than the incidence in men (7.1 per 100,000).
Girls ages 15 to 19 and boys ages 10 to 14 witnessed the greatest increase in eating disorders from 2000-2009. One in every 500 girls is predicted to develop an eating disorder every year, which would amount to over 4000 new cases annually.
"As a result, eating disorder is probably the most common new onset mental health disorder in adolescent girls after depression," the authors said.
Criteria outlined in the newest edition of the Diagnostic and Statistical Manual of Mental Disorders (DSM-V) would likely classify the majority of the EDNOS cases identified in this study as anorexia, bulimia, or binge eating disorder, with the latter finally receiving its own distinction in the latest manual.
Source: Micali N, Hagberg KW, Petersen I, Treasure JL. The incidence of eating disorders in the UK in 2000-2009: findings from the General Practice Research Database. BMJ Open. 2013.
Published by Medicaldaily.com