Eating Fish During Pregnancy Safe: Study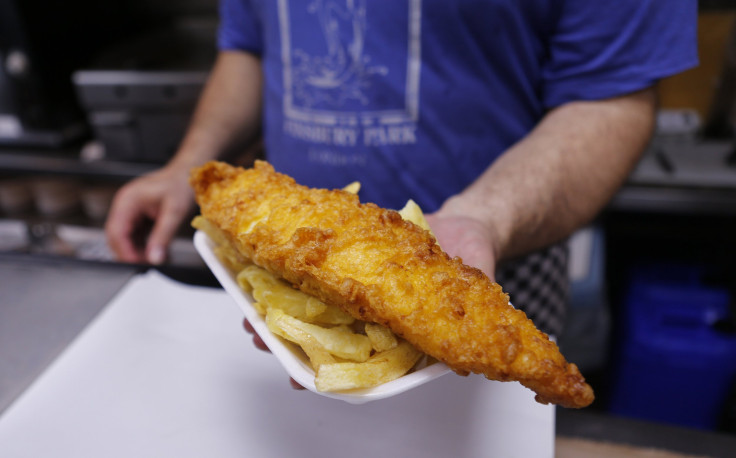 Eating fish during pregnancy can make the baby smarter, says a new study. Pregnant women generally avoid fish as it is known to contain high levels of neurotoxin methyl mercury. However, the study says that women don't put their children at risk by eating fish during pregnancy.
The study, published in the Journal of Nutrition, included more than 200 mothers and their children. Detailed information about nutritional intake was obtained from the mothers while the children were asked to complete tests that assessed their intelligence.
The study was conducted in the Republic of Seychelles in the Indian Ocean, where fish consumption among women is at least ten times higher than that of women in the U.S. and the level of mercury in the fish is almost the same.
In the study, children's language development scores were directly related to the levels of omega-3 fatty acids in the mothers' diet. Omega-3 fatty acids are important in the development of the brain and fish are a good source of these acids.
"This study shows that there are no adverse effects of prenatal mercury exposure from fish on children at 5 years old on 10 developmental outcomes when adjusted for maternal levels of polyunsaturated fatty acids. In fact, we found positive associations with those nutrients and children's language development," said Phil W. Davidson, Ph.D., the author of the study.
The U.S. Environmental Protection Agency recommends that pregnant women must limit their total fish intake to no more than two 6-ounce servings per week.
In the U.S., the main sources of omega 3 fatty acids are vegetable oils, particularly canola and soybean oils, fatty fish, such as salmon, mackerel, herring, sardines, and tuna, says National Center for Complementary and Alternative Medicine. Low levels of omega-3 in the diet have also been linked to high levels of post-partum depression or "baby blues" in women.
According to The Dietary Guidelines for Americans, pregnant or breastfeeding women are advised to consume at least 8 ounces but no more than 12 ounces of seafood each week and not eat certain types of fish that are high in mercury.
"The potential interplay of mercury and polyunsaturated fatty acids from fish appears very complex and we are just beginning to understand their relationship. It may be that polyunsaturated fatty acids impact the inflammation or oxidation that mercury causes in the brain," said Gary Myers, M.D., professor of Neurology, Environmental Medicine and Pediatrics at URMC.
Published by Medicaldaily.com