Eating Garlic Can Reduce The Risk Of Colorectal Cancer, Study Suggests
A garlic a day may keep colorectal cancer away, findings of a new study suggest.
The study, published in the European Journal Of Medication, pointed out that regular garlic consumption can cut down the risk of colorectal cancer (CRC).
CRC typically occurs in the large intestine. Although older adults are its usual target, it can happen at any age. CRC ranks second on the list of most common cancer deaths in the world annually. In 2020 alone, almost 2 million CRC cases were diagnosed. On average, around 1 million people die due to CRC each year, according to the International Agency for Research on Cancer of the World Health Organization (WHO).
Garlic consists of several non-digestible carbohydrates, polyphenols and organosulfur compounds that can effectively eliminate colorectal cancer cells. Garlic also affects intestinal mucosa health and gut microbiota due to its antioxidant, antibacterial and anti-inflammatory profile.
The study examined the potential influence of consuming garlic on the risk of colorectal cancer, as well as on the detection of bacterial DNA in the bloodstream.
A case-control study was conducted on participants who were either inpatients or outpatients at a Milan hospital and who enrolled for a colonoscopy as well as a CRC screening program. As many as 300 such people were recruited into the study, 100 of whom had confirmed CRC, 100 with intestinal adenoma (IA) and 100 with healthy controls.
Some other aspects such as study center, age and sex were also taken into cognizance. The cohort was given a questionnaire that included data related to socio-demographic, anthropometric estimates, education and lifestyle habits like smoking and exercise, according to News Medical.
The study found that medium/high garlic intake had a non-significant effect in reducing CRC. While the association was stable between males and females, the effects appeared stronger in people below the age of 70 and the educationally disadvantaged demographics.
But no difference was tracked between the amount of bacterial DNA and the diversity of bacteria in the bloodstream of those who consumed medium/high amounts of garlic and those who consumed null/low amounts of garlic.
Researchers, however, stressed that garlic consumption could keep CRC and adenomas (IA) away and it has been linked to certain DNA traits in the bloodstream. More research is needed to determine whether the bacterial DNA characteristics in the blood could detect unhealthy eating patterns.
This, the experts thought, could pave the way for more targeted treatment options based on garlic consumption and its impact on the prevalence and abundance of the bacterial presence in blood.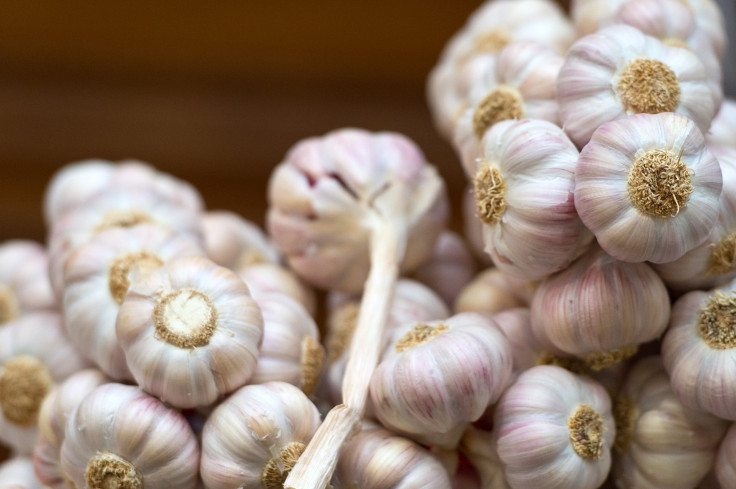 Published by Medicaldaily.com