Eating Grapes May Be Your Best Bet In Protecting Against Heart Disease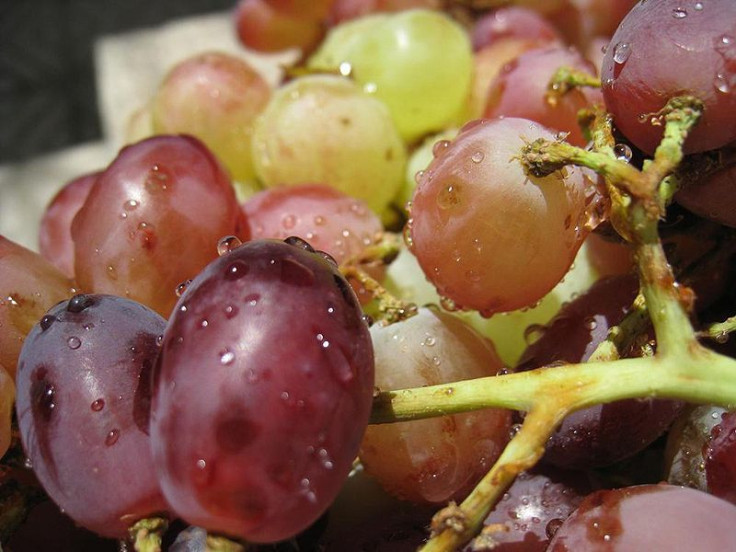 Steps towards lowering blood pressure and reducing the chance of type 2 diabetes are never far from the public's mind. A new study shows that eating grapes can help reduce the buildup of fat and can protect against cardiovascular disease.
Researchers at the University of Michigan found that antioxidants known as polyphenols can aid in the body's organ function, deterring the chance of metabolic syndrome.
Metabolic syndrome refers to an array of conditions that may affect cardiovascular health including high blood pressure levels, high sugar levels, high cholesterol levels and excess body fat.
Symptoms of metabolic syndrome include high blood pressure, obesity, high cholesterol and sugar buildup and chest pains.
"Our study suggests that a grape-enriched diet may play a critical role in protecting against metabolic syndrome and the toll it takes on the body and its organs," said lead investigator E. Mitchell Seymour, Ph.D., of the University of Michigan Health System.
"Both inflammation and oxidative stress play a role in cardiovascular disease progression and organ dysfunction in Type 2 diabetes. Grape intake impacted both of these components in several tissues which is a very promising finding."
Dr. Seymour and his colleagues added freeze-dried grape powder to animal test subject's diet for 90 days. At the end of the three months researchers noticed a substantial reduction of liver and abdominal inflammation and fat tissue buildup.
Their results also showed that grapes added to an animal's diet seemed to improve antioxidant defense compared to the control diet without grapes. This helped the body's immune system naturally regulate the heart, kidney and liver.
The group's findings were presented Monday at the Experimental Biology conference in Boston.
Published by Medicaldaily.com