Ebola among top U.S. worries but well behind economy, jobs: poll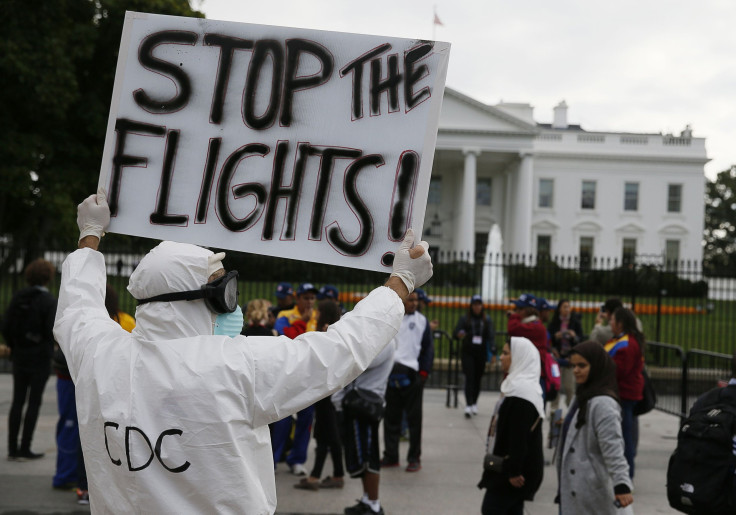 (Reuters) - A new poll on Tuesday showed Ebola has moved into the top 10 issues of concern to Americans but ranks behind the economy, dissatisfaction with government and other issues.
The Gallup poll was conducted before Monday's announcement that 51 people had been removed from watch lists in Texas after showing no signs of Ebola symptoms for 21 days. Scores of others are still being monitored.
The removal of dozens of people from monitoring may have eased anxiety about the potential spread of the disease in the United States, where three people have been diagnosed with the virus that has killed more than 4,500 people, mostly in Liberia, Guinea and Sierra Leone.
The World Health Organization's emergency committee planned to meet on Wednesday to review the growing epidemic in West Africa, which the agency has declared an international public health emergency. The committee can recommend travel and trade restrictions.
While the United States has seen only three infections and one death from Ebola, the issue has moved to the forefront in the U.S. election campaign as Republicans ramp up criticism of the government's response.
Ebola made its debut in the top 10 concerns of Americans but remained well behind five other issues: the economy, dissatisfaction with government, jobs, healthcare and immigration, the Gallup polling organization said after the poll conducted Oct. 12-15.
Ebola was tied with the federal budget deficit, education, the battle against Islamic State militants and the decline of morality as a top concern of 5 percent of the public, Gallup said. The economy ranked No. 1 at 17 percent.
'SHAMEFULLY' EXPLOITING CONCERN
Concerns that Americans might fall victim to scams because of fear about Ebola prompted a warning on Tuesday from New York state Attorney General Eric Schneiderman about bogus Ebola preparedness kits and preventative medications.
"Scammers are shamefully exploiting this moment of heightened concern about public health to defraud good people," Scheiderman said in a statement.
There are no U.S. government-approved vaccines, medications or dietary supplements to prevent or treat Ebola.
Such schemes aim to prey on Americans' worries over the virus after the first patient diagnosed in the United States, Thomas Eric Duncan, died in Dallas on Oct. 8 and another infected patient flew from Texas to Ohio and back.
U.S. hospitals are on high alert for possible cases, and some U.S. airports have begun screening passengers arriving from West Africa.
A study published in The Lancet medical journal on Tuesday said three Ebola-infected travelers a month would be expected to board international flights from West African countries suffering epidemics of the virus if no effective exit screening existed.
Researchers used modeling based on this year's global flight schedules and last year's passenger itineraries, along with current epidemic conditions, to conclude that 2.8 people with Ebola, on average, would board international flights every month. They said exit screening was far more effective than screening at the point of arrival.
Some U.S. lawmakers have called for a travel ban from West Africa to help stop the spread of the virus.
U.S. Senator Marco Rubio, a Florida Republican, said on Monday he planned to introduce legislation when the Senate returns next month that would impose travel restrictions by creating a temporary ban on new visas for people from Liberia, Guinea and Sierra Leone, the hardest-hit countries.
(Writing by Jim Loney; Editing by Meredith Mazzilli and Jonathan Oatis)
Published by Medicaldaily.com