Ebola Clinic Attacked By Armed Forces In Liberia; Patients Flee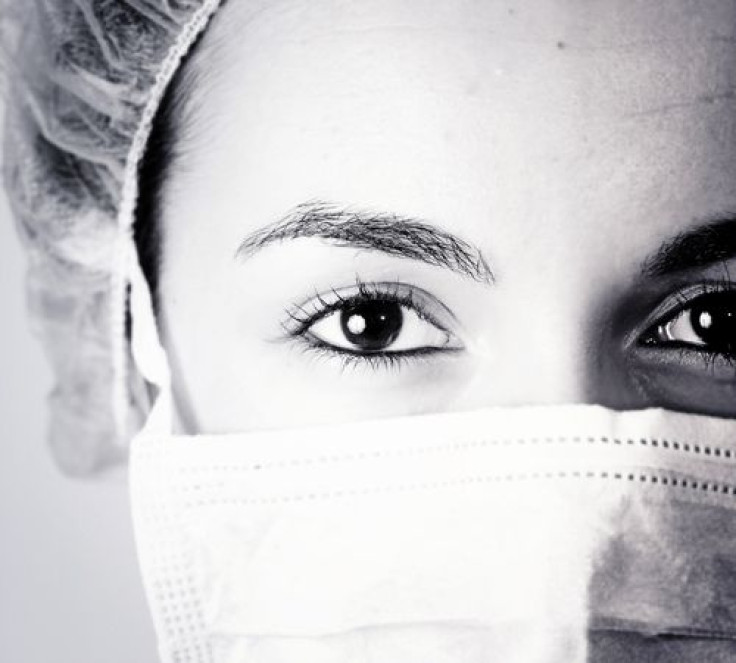 Patients fled an Ebola treatment clinic as armed men attacked and looted in Monrovia, Liberia this weekend. The community's local residents chanted, "No Ebola in West Point," and drove away a burial team and police escort that was on its way to collect the bodies.
"They broke down the doors and looted the place. The patients all fled," witness Rebecca Wesseh said, according to CBS News, whose report was confirmed by residents and the head of the Health Workers Association of Liberia, George Williams. There were 29 patients who were being treated for Ebola in the clinic, and they also fled.
With locals convinced the Ebola epidemic is a hoax, tensions keep rising. A mob forcibly removed Ebola patients out of their isolation ward, which was meant to contain the virus from transmitting throughout the area. Ten patients escaped the center the night before with fear but without any medicine to treat them. As of Friday, the death toll is now 1,145 people in four countries across West Africa, and at least 2,127 cases have been reported, according to the World Health Organization.
"It's absolutely dangerous," said Joanne Liu, the president of Doctors Without Border, who recently returned from Guinea, Liberia, and Sierra Leone. "With the massive influx of patients that we had over the last few days, we're not able to keep zones of patients anymore. Everybody is mixed."
Liu said the situation is like a state of war because the "frontline" is always moving and unpredictable. The outbreak could last six more months. Ebola is an infectious and oftentimes fatal disease that causes fever and severe internal bleeding through the mouth, eyes, and ears. It can be transmitted through bodily fluids such as blood, sweat, urine, and diarrhea, and with no known cure, it's a threat to global health.
There are an increasingly high number of airline cancellations, and the United Nations plans to start releasing flights specifically for humanitarian workers on Saturday in order to keep distributing help. As many as an one million people in isolated areas may need food assistance in the coming months. The UN also plans to transport helpers to remote areas via helicopter.
"We need specialized clinicians and expertise, and that is why we are appealing to the international community for an enhanced response to our fight" against Ebola, Sierra Leone's president, Ernest Bai Koroma said.
Published by Medicaldaily.com