Ebola death toll rises to at least 2,296 : WHO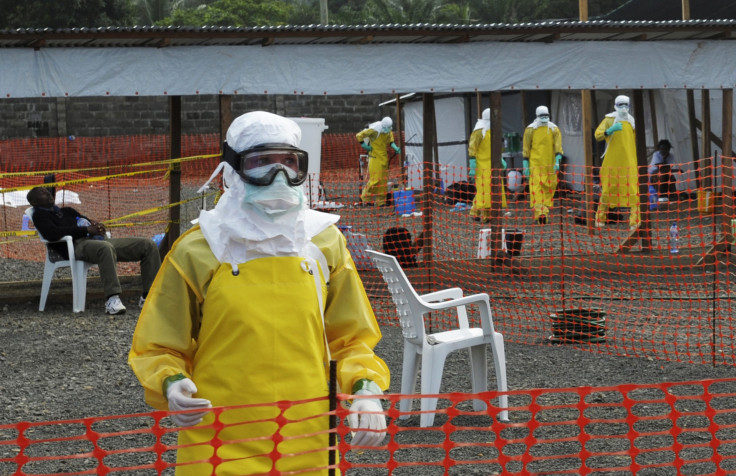 GENEVA (Reuters) - The death toll from the worst Ebola outbreak in history has jumped by almost 200 in a single day to at least 2,296 and is already likely to be higher than that, the World Health Organization said on Tuesday.
The WHO said it had recorded 4,293 cases in five West African countries as of Sept. 6, a day after its previous update.
But it still did not have new figures for Liberia, the worst-affected country, suggesting the true toll is already much higher. The WHO has said it expects thousands of new cases in Liberia in the next three weeks.
Liberian President Ellen Johnson Sirleaf said on Tuesday she expects the Ebola crisis gripping her country to worsen in the coming weeks as health workers struggle with inadequate supplies, a lack of outside support and a population in fear.
"It remains a very grave situation," she told an audience at Harvard University in Cambridge, Massachusetts, via Skype from Liberia's capital Monrovia. "It is taking a long time to respond effectively .... We expect it to accelerate for at least another two or three weeks before we can look forward to a decline."
Liberia's defense minister told the United Nations Security Council that Ebola posed a mortal threat to the country.
"Liberia is facing a serious threat to its national existence. The deadly Ebola virus has caused a disruption of the normal functioning of our State," said Liberian Minister of National Defense Brownie Samukai.
As well as struggling to contain the disease, the U.N. health organisation is having difficulty compiling data on the number of cases, said Sylvie Briand, the director of WHO's department of pandemic and epidemic diseases.<
"We know that the numbers are under-estimated," Briand told a news briefing in Geneva. "We are currently working to estimate the under-estimation.
"It's a war against this virus. It's a very difficult war. What we try now is to win some battles at least in some places."
The outbreak began last December and has been gathering pace for months, but about 60 percent of Liberia's cases and deaths occurred within the last three weeks, the data showed.
Medecins Sans Frontieres (MSF) said that Liberia's Montserrado County, which includes the capital, Monrovia, needs 1,000 beds to treat Ebola patients but the medical charity can only provide around 400 of those.
"We know that every day there are more people that need to be taken care of than we can include in our program. At the moment, there are insufficient beds," MSF emergency coordinator Laurence Sailly told a news conference on Tuesday.
BIO HAZARD SUIT
Sailly said MSF was lobbying other non-governmental organizations and the United Nations to increase their response in the three countries, particularly in Liberia.
"We are working also in Guinea and Sierra Leone, so we will not be able to have more than 300 to 400 beds here in Montserrado. We are not going to go more than that, and it is not going to do anything with the scale of the epidemic here," Sailly said.
An American doctor infected with Ebola in Sierra Leone arrived at Emory University Hospital in Atlanta, the fourth patient with the virus to be taken to the United States from West Africa for treatment, the hospital said.
The doctor, who has not been identified, wore a full-body biohazard suit as he walked gingerly into the hospital where two other Americans were successfully treated, television images showed.
Some 33 people are being kept in quarantine in a run-down house in the Senegalese capital Dakar after a student from neighboring Guinea arrived in the city two weeks ago bringing Ebola.
The student is now in isolation in a Dakar hospital, his condition improving, according to the health ministry.
In Guinea and Sierra Leone, the other two countries at the center of the outbreak, only 39 percent of cases and around 29 percent of deaths have occurred in the past three weeks, suggesting they are doing better at tackling the outbreak.
The new figures also showed two new suspected cases in Senegal in addition to one previously confirmed case there. In Nigeria, the overall number of cases fell to 21 from 22, as at least one suspected case turned out not to be Ebola.
By Tom Miles
(Additional reporting by James Harding Giahyue in Monrovia, Emma Farge and Andrew Oberstadt in Dakar, Colleen Jenkins in the United States, Stephanie Nebehay in Geneva and Michelle Nichols at the United Nations; Writing by Matthew Mpoke Bigg; Editing by Ken Wills)
Published by Medicaldaily.com