Ebola Outbreak Forces US To Bring Missionaries Working In West Africa Home; 21-Day Quarantine In North Carolina Required For All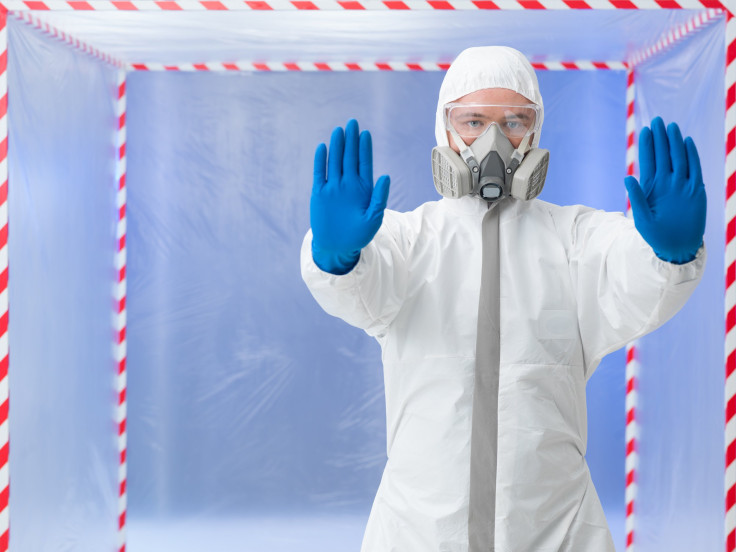 As an Ebola outbreak continues to spread throughout West Africa, two U.S.-based Christian charities have decided to pull their volunteers out of the infected areas. Upon their return to the United States, all volunteers will be placed in mandatory quarantine in an effort to best prevent the further spread of Ebola.
On Sunday, the World Health Organization reported that the number of Ebola cases in West Africa has reached 1,825. Following this news, Christian aid groups SIM USA and Samaritan's Purse announced that they will transport an undisclosed number of their remaining volunteers working in Sierra Leone, Liberia, and Guinea back to the United States, Reuters reported.
Health officials in North Carolina have requested that all returning missionaries be placed in quarantine as a precaution against the virus's spread. "This measure is being taken out of an abundance of caution, and it is important to remember that there are no confirmed or suspected cases of Ebola in North Carolina," explained Dr. Stephen Keener, medical director in North Carolina's Mechlenburg County. The quarantine is described as a "public-health measure to protect the public." It must be stressed that one does not need to display signs of sickness to be placed in a quarantine facility. Quarantine is designed for "healthy people who were exposed to a disease," said Keener, Reuters reported.
The average delay between exposure to Ebola and onset of the disease is estimated to be between eight to 10 days. However, in the rarest cases the virus can remain undisclosed for up to three weeks. Due to this, it has been decided that the returning missionaries will remain in quarantine for 21 days to best ensure both their own safety and the public's. During this time period they will be continuously monitored for symptoms of Ebola, such as fever, muscle pain, vomiting, and weakness.
The charities and their volunteers have been briefed on the quarantine requirements and are reportedly all on board. "We will continue to cooperate and collaborate with them and adhere strictly to their guidelines in the return of our missionaries to the United States," Bruce Johnson SIM USA president said in a statement.
Dr. Kent Brantly and Nancy Writbol, the two first two American Ebola patients, were working through SIM USA and Samaritan's Purse when they became infected with Ebola. The two are being held at the Emory University Hospital in Atlanta, Ga., where both are showing signs of improvement, International Business Times reported. They are currently being kept in isolation, allowed contact with their family through a glass pane.
Published by Medicaldaily.com