Ebola Outbreak May Quiet As Doctors Without Borders Opens New Ward For Ill Patients In Liberia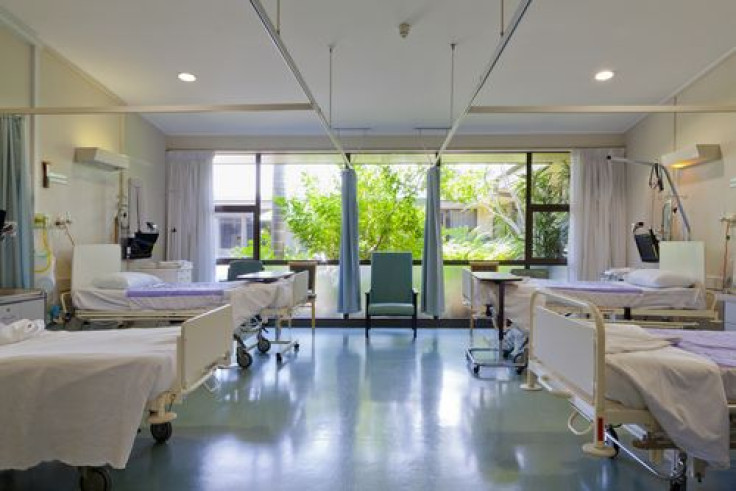 Amid increasing Ebola death tolls, looting in clinics, and the shutdown of many social institutions since the Ebola outbreak, there seems to be a beacon of hope for patients in Liberia as Doctors Without Borders/Médecins Sans Frontières (MSF) opens a new clinic in Monrovia. In an effort to combat the growing outbreak of the deadly virus in West Africa, the ward was quickly built in two weeks, with the help of MSF staff and local workers by the organization. Now it aims to gradually treat patients in the facility, including ones who are suspected but have not yet had confirmation of Ebola, to reduce the risk of exposure.
"There are some really urgent needs here, and much more needs to be done," Tim Shenk, lead field communications officer for MSF, told Time. Currently, the clinic has 32 patients and plans to increase while using their novice staff. However, MSF stresses they must first go through the procedures to protect themselves from contracting the Ebola virus.
"The needs of Ebola patients are greater than our capacity and it's likely it will remain that way for quite some time," Shenk said about the other medical institutions in the community. "That's why the center was constructed, and it's certainly the case that there are few places where people can be admitted as Ebola patients in this city."
Last Saturday, a Liberian Ebola treatment center located in the Liberian capital was attacked in the country's largest slum. PBS News Hour reported looters stole medical equipment, food, and blood-stained mattresses, and sheets, under the assumption that patients from other cities were being treated in the facility. However, upon meeting with local community leaders, the Liberian government concluded the attack was a misunderstanding. Moreover, the 17 patients that were missing from the local clinic after the attacks, have been all accounted for, and under treatment.
The new ward will allow more sick patients to receiver proper medical care by providing 120 beds. The clinic's design is meant to reduce risk of exposure to other victims, and those treating them by dividing it into a low-risk area where physicians and workers put their protective equipment, and a high-risk area separated into two parts. In this area, each side has four tents with 15 beds each, where one side is for suspected cases, while the other is designated for confirmed cases.
The opening of this ward will have three doctors on site, and provide services to people with suspected Ebola who could not be admitted to a facility run by the Ministry of Health due to no space. According to the Centers for Disease Control and Prevention, Liberia has 834 suspected and confirmed cases of Ebola, with 466 suspected case deaths. Although wards like MSF can help contain the outbreak, MSF believes the outbreak will take at least six months to bring under control.
Meanwhile, three Liberian health workers receiving an experimental drug for Ebola have shown signs of recovery, although medical experts warn they are not sure if the drug is effective. There still remains a "cautious optimism" since the spread of the virus in Nigeria can be stopped, The Associated Press reported. Since progress is fragile, there could be another Ebola "flare-up."
Published by Medicaldaily.com