Ebola Outbreak Is Now 'Under Control'; Senegal Re-Opens Border With Guinea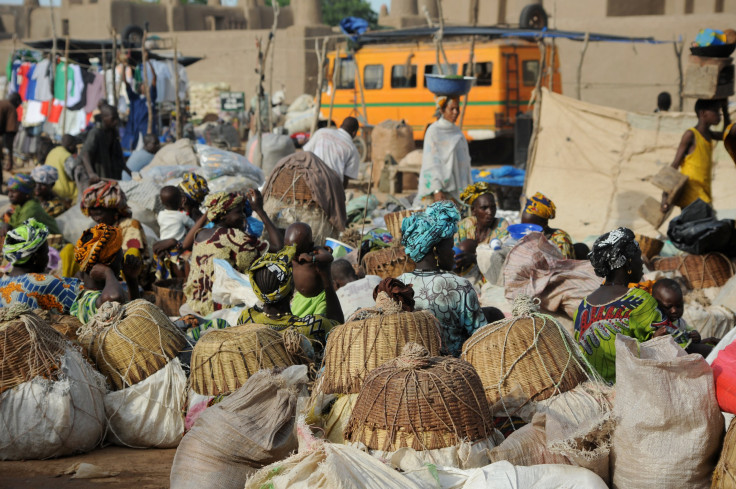 After over a month of restrictions, Senegal has finally re-opened its border with Guinea. This comes days after Guinea's President Alpha Conde announced that the four-month outbreak was "under control." "Border crossings with Guinea have been open since 8 a.m. this morning," Mbaye Sadi Diop, an advisor in Senegal's interior ministry explained to Reuters.
Senegal had originally closed its southern shared border with Guinea in an effort to prevent the spread of the virus. At the time, Ebola had killed dozens in Guinea. "When it used to be only in the south of Guinea we didn't do anything special. But now that it's reached Conakry, we believe it's safer to close out borders," Senegal's health minister Professor Awa Marie Coll Seck told the BBC in explanation of the decision to close borders.
As of May 1, there are 81 confirmed deaths and 127 confirmed cases of the virus in the West African nation. In Liberia, there are 13 reported deaths from Ebola, but suspected cases in Sierra Leone, Mali, and Gambia have tested negative, Reuters reported. Senegal remained uninfected throughout the outbreak.
Despite the severity of the recent outbreak, there have been complaints from some health officials in Guinea that neighboring countries overreacted in their drastic prevention methods. Guinean authorities referred to the closure as "unbrotherly," according to The Daily Nation. It is estimated that the closure resulted in a loss of millions in revenue due to the suspension of important weekly markets. Others, such as Senegal's health minister Seck, argued that the closure was necessary and the marketplace's continuation would have potentially helped to transmit the virus further along the continent.
Sierra Leone did not close any borders but did, however, restrict the transportation of corpses from both Guinea and Liberia. The Daily Nation explained that this was in response to reports of the suspected death of a boy from Ebola following a visit across the border.
The Ebola outbreak was from a new strain of the virus that was similar to strains responsible for past outbreaks in East Africa. This was the first time there has been an outbreak on the West Coast. Ebola is a highly communicable disease and is most commonly transferred through contaminated blood or other bodily secretions from contaminated hosts. Symptoms include fever, intense weakness, muscle pain, headache, and sore throat. The virus has a 90 percent mortality rate, and there are currently no vaccines or cures available.
Published by Medicaldaily.com