Ebola Outbreak Spreads To Nigeria; Hospital Quarantined After Country's First Case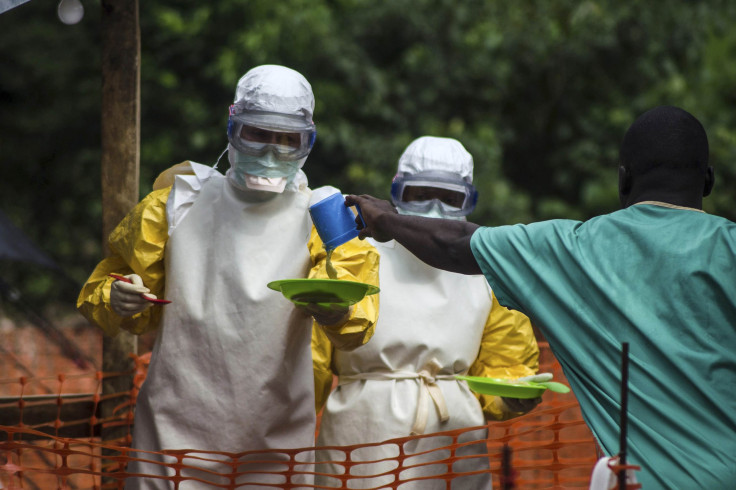 The West African outbreak of Ebola has now spread to Nigeria after claiming over 672 lives in Guinea, Liberia, and Sierra Leone since February. Nigeria's first case was identified in the city of Lagos on July 20, when the victim, Patrick Sawyer — a consultant for Liberia's Finance Ministry — collapsed in the airport and was placed in isolation at the First Consultants Hospital in Obalende. He died on Friday.
"The private hospital was demobilized (evacuated) and the primary source of infection eliminated," Lagos state health commissioner Jide Idris said during a news conference, according to Reuters. "The decontamination process in all the affected areas has commenced." Since Sawyer's death last week, the hospital has been quarantined in the hopes of preventing further spread of the fatal disease.
Sierra Leone, a country in West Africa that is bordered by Guinea to the north and Liberia to the south, has seen the highest number of Ebola cases this year — over 500. The current outbreak has become known as the worst in history, affecting more people and claiming more lives than ever before. According to the World Health Organization (WHO), the fatality rate of Ebola is up to 90 percent. People who contract the deadly disease often experience sudden fever, muscle aches, vomiting, diarrhea, and the notorious internal or external bleeding, and it's often a quick demise from there. The Ebola virus is usually spread through sharing of bodily fluids.
But where did such a ferocious outbreak originate? Though health officials aren't completely certain, the Ebola virus is usually spread when people in rural parts of Africa are in contact with diseased animals from the rainforest regions. Hunters who kill infected animals, then cut up the meat to be sent to markets or eat the diseased meat themselves, are more likely to come down with Ebola hemorrhagic fever. This particular meat is known as "bush meat," and the most likely source of the virus are fruit bats, which are often dried and eaten directly or made into soup.
So far, the Centers for Disease Control and Prevention (CDC) has been working to ensure that the virus doesn't enter the U.S.; and if it does, health officials claim the nation will be prepared to handle it by enforcing isolation.
David Heymann, head of the Centre on Global Health Security at London's Chatham House, said that everyone who had been on the plane with Sawyer would need to be monitored for 21 days, according to Reuters. "WHO is sending teams to both Nigeria and Togo to do follow-up work in relation to contact tracing, in particular to contacts he may have had on board the flight," spokesman Paul Garwood told Reuters.
Published by Medicaldaily.com