Ebola Outbreak Update: World Bank Pledges $200M In Emergency Funding For Western Africa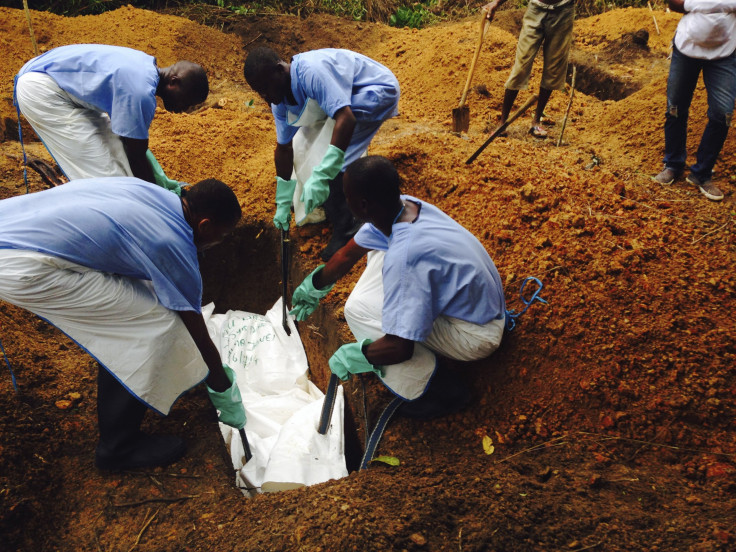 The World Bank Group today pledged $200 million in emergency funding to help West African nations cope with the economic impact of the Ebola outbreak and also improve public health systems. "I believe this new World Bank emergency funding will provide critically needed support for the response to stop the further transmission of Ebola within Guinea, Liberia, and Sierra Leone, which would prevent new infections in neighboring at-risk countries," said Dr. Jim Yong Kim, World Bank Group President and a medical doctor experienced in treatment of infectious diseases.
Since the original infection was reported in March, more than 1,599 confirmed or suspected cases of Ebola virus have been reported in Guinea, Liberia, and Sierra Leone, resulting in a total of 886 suspected deaths to date. Additionally, the virus has spread to Nigeria, where four suspected cases and one death have been reported. "It's a rapidly changing situation and we expect there will be more cases in these countries in the coming weeks and months," said CDC's National Center for Emerging Zoonotic and Infectious Diseases, Stephan Monroe, in a telebriefing on July 28. "The response to this outbreak will be more of a marathon than a sprint."
With the virus directly and indirectly impacting economies, this financial response to the crisis will also help the three countries and their neighbors cope with hardship caused by the outbreak. Cross-border commerce has slowed considerably following the ban of land crossings among neighboring countries and cancellation of flights. Noticeably fewer international flights mean lower revenues and financial inflows, while projects involving business travelers and expatriate workers have been scaled down as well. The mining sector is expected to show a sizable decline in production if evacuation of skilled expatriate staff continues.
So far, the food supply has not been impacted measurably. Yet, agriculture has been affected in all three countries with rural workers fleeing farm areas in the affected zones. Meanwhile, an initial World Bank-International Monetary Fund assessment for Guinea projects a full percentage point fall in GDP growth from 4.5 percent to 3.5 percent.
The World Bank's Vice President for Africa noted this emergency response will also include social safety net measures to help families trying to cope with financial loss as a result of the outbreak. "We will build up safety net protection measures for families and communities in the affected countries in light of the further hardship we expect Ebola will create for people who were already poor and vulnerable to begin with," Makhtar Diop said.
This first occurrence of Ebola virus spreading rapidly through West Africa is also the largest outbreak of the disease in history. This current strain of Ebola is a new virus, researchers say, and did not spread to the West African nations from the previous outbreaks in Uganda and Congo. Ebola causes severe viral hemorrhagic fever (VHF), according to the World Health Organization. Symptoms include sudden fever, intense weakness, muscle pain, headache, sore throat, vomiting, and diarrhea. A rash, containing blood, may appear over the patient's entire body as the eyes and genital become swollen. Next, a patient may develop kidney and liver impairment, and in some cases, patients bleed from their eyes, ears, and nose; often they bleed from the mouth and rectum. No vaccine or drug has been created to treat the virus.
Published by Medicaldaily.com