Ebola Virus Has Lasted Longer Than Expected And Volunteer Supplies Are Running Low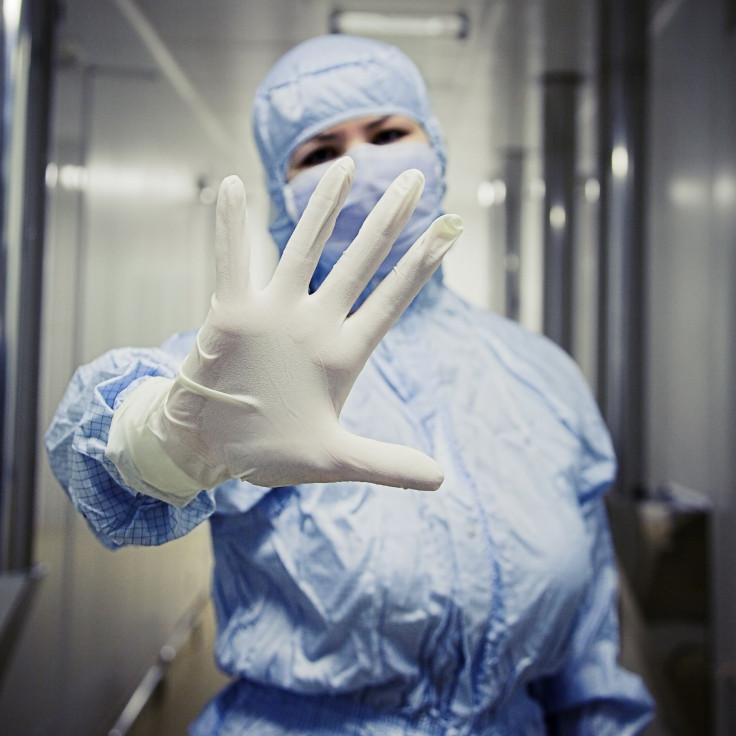 Ebola is continuing to wreak havoc on the West Coast of Africa, with a total of 22 new cases confirmed since May 29. Last month, African officials announced that the outbreak was under control, but health care volunteers working in infected areas still aren't convinced they'll be heading home anytime soon.
Dwindling Supplies
The current Ebola outbreak is one of the worst the world has seen and is beginning to take a toll on volunteers. In total, 208 deaths have been linked to Ebola since the outbreak first began in February of this year, NBC News reported. "This is worse than expected. I am fearful that it could get much worse," Robert Garry, a virologist and specialist in viral hemorrhagic fevers at Tulane University, explained to NBC News. Like many other volunteers, Garry had flown over to Kenema Government Hospital in Sierra Leone last month with what he believed to be a large supply of personal protective equipment. Now Garry like many other volunteers is seeing his life-saving protective supplies quickly dwindle as the epidemic continues. "We have to ration them," he said, a move which threatens the safety of the volunteers.
Volunteer health workers need a new set of protective gear with each patient they treat in order to minimize the virus' spread. It's transmitted through direct contact with infected bodily fluids. Ironically, symptoms of the virus, such as vomiting, diarrhea, and bleeding, put caregivers in contact with higher amount of bodily fluids, therefore increasing their chances of contracting the deadly virus.
Community Resistance
African burial traditions combined with a lack of knowledge on the virus have made it harder for volunteers to stop it from spreading. "Community resistance is hindering the identification and follow-up of contacts," the Word Health Organization explained, NBC News reported. According to Garry, infected individuals often scatter about, and this makes them much more difficult to track down. Also not everyone in the small African communities understand how the virus is spread. Aside from treating the sick, volunteers are also spending a fair amount of time educating health care workers in infected areas of how Ebola should be treated. "They pay attention once they hear how it's spread," Garry explained. "The idea is to train these people here to go back and disseminate the main instructions about the disease."
Ebola's Symptons
Ebola is described as one of the most deadly viruses on the planet, leading to death in 90 percent of its victims. Symptoms of the virus include: fever, intense weakness, muscle pain, headache, sore throat, vomiting, and diarrhea. This has caused the virus to be commonly mistaken for malaria. The symptoms will shortly develop into a bloody rash and, ultimately, both internal and external bleeding will occur.
Published by Medicaldaily.com