Ectopic Pregnancy Leaves Stillborn Baby Skeleton Inside Woman's Womb For 36 Years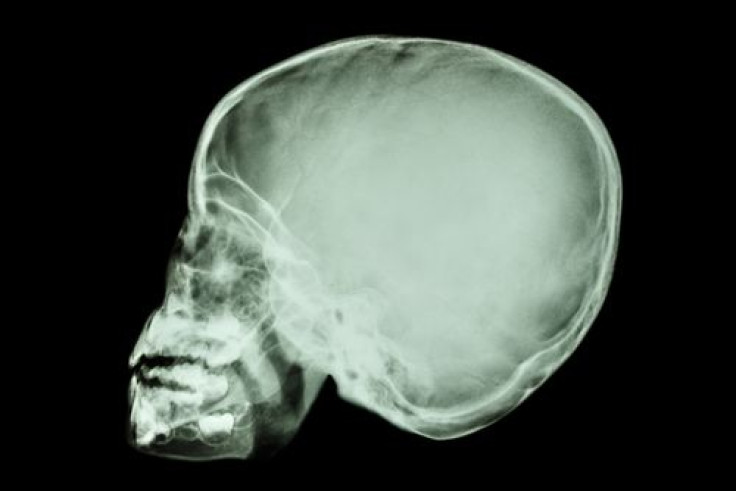 A woman from central India complaining of severe abdominal pain and a fever received an unexpected diagnosis at the hospital after sonography revealed the presence of a lump. Sixty-year-old Kantabai Gunvant Thakre of Madhya Pradesh learned she did not have cancer, but instead a lump that was made of hard, calcified matter. The mass in Thakre's lower right side of her abdomen was, in fact, the mature skeleton of her stillborn baby encapsulated in a calcified sac from her ectopic pregnancy 36 years ago in 1978.
"It was after the patient underwent a MRI that the doctors could make out that the mass was in fact a child's skeleton," said Dr. Murtaza Akhtar, head of surgery at Lata Mangeshkar Hospital, attached to NKP Salve Institute of Medical Sciences (NKPSIMS), NDTV reported. Earlier, the woman had a medical condition that caused the pregnancy to be terminated mid-way, since the baby was growing outside the uterus. Doctors suspect Thakre got scared and fled to her village when she was told her fetus was dead and she would have to undergo an operation.
"We asked for a detailed medical history and the patient's brother told us that in 1978 she was pregnant and had some complications," said Dr. B.S. Gedam, who led the team of surgeons. Doctors concluded Thakre had an ectopic pregnancy, in which the pregnancy developed outside her uterus, since the fertilized egg from the ovary was not able to reach or implant itself normally. Ectopic pregnancies commonly occur in one of the Fallopian tubes. However, according to the Mayo Clinic, they can be found on the outside of the uterus, on the ovaries, or attached to the bowel. For removal of the ectopic tissue, an injection of the drug methotrexate, or laparoscopic surgery, is done to prevent life-threatening complications.
Although Thakre did not undergo surgery for her ectopic pregnancy at the city-based hospital, she claimed after a few months of treatment at a health center in her village, she was relieved. It was only over the last few months the 60-year-old began to experience pain and urinary problems with fever. Akhtar believes the mass of the baby's soft tissues, which were liquefied over time with a bag of bones, and had some amniotic fluid remaining, compressed the urinary system, and compromised the functioning of her kidneys.
In cases of abortion, specifically women with problems conceiving one to five years after an abortion, have discovered bone fragments in the womb via vaginal ultrasounds. Abortions performed in a first trimester are prone to having some tissue in the uterus when the doctor performs an "incomplete abortion." If left in the womb, this fetal tissue can rot, lead to infection, and sterility, and even cause permanent damage to the female reproductive organs. In Thakre's case, she is missing one of her ovaries.
While Thakre may have had the world's longest ectopic pregnancy, she is not the first to have a skeleton of her stillborn in her womb. According to the Daily Mail, a Belgian woman had retained the remains of an ectopic pregnancy for 18 years, which is now the second longest period found in medical literature.
Doctors at N K P Salve Institute of Medical Sciences (NKPSIMS) and Lata Mangeshkar Hospital in Nagpur performed surgery on Thakre on Aug. 14 for fetal tissue removal. The surgery was successful and lasted four hours. Gedam confirmed the patient is making a speedy recovery.
Published by Medicaldaily.com