Ed Shaughnessy, Famed 'Tonight Show' Drummer, Dies Of Heart Attack At 84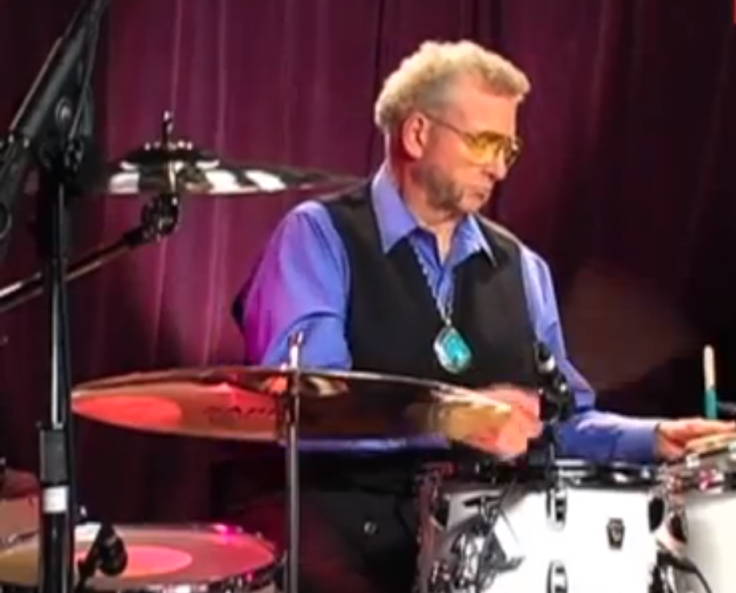 Ed Shaughnessy, who drummed for Doc Severinsen's band on The Tonight Show for 30 years, died on Friday night from a heart attack, The Los Angeles Times reports. He was 84 years old.
Shaughnessy's The Tonight Show gig spanned from 1963 to 1992 and brought him fame, but it was far from his only musical endeavor. He studied with legendary Indian tabla player Alla Rakha and played for artists including Johnny Cash, Jimi Hendrix, Aretha Franklin, and Oscar Peterson, according to The Hollywood Reporter.
His career started as a jazz musician in New York City, where he worked with Jack Teagarden and popular bands led by George Shearing and Charlie Ventura. He also played in a number of smaller groups with big names such as Billie Holiday, Horace Silver, and Gene Ammons.
In the mid-1950s, he worked as a staff musician for the The Steve Allen Show and The Garry Moore Show on CBS before his his tenure at The Tonight Show began. In his 2010 memoir Lucky Drummer, Severinsen called him "the superb engine that drove our Tonight Show Band for thirty years... with spirit and immense skill."
He was inducted into the Percussive Arts Hall of Fame in 2004 for his achievements as a musician and contributions as an educator, which included over 600 clinics in high schools and universities around the country. He is also credited with helping Dianne Schuur — the Grammy winning singer who has been blind since birth — achieve fame by arranging for her to appear at the esteemed Monterey Jazz Festival.
Shaughnessy died of a heart attack, according to close family friend William Selditz. Heart attacks occur when plaque builds up inside arteries and later ruptures, entering the blood stream. The plaque, together with the clotting factors it attracts, could potentially block a blood vessel in the heart, cutting off the blood supply to that area. When this happens, the heart is starved of oxygen and the heart muscle cells begin to die.
He is survived by his son Daniel Shaughnessy, his daughter-in-law Nicah Shaughnessy, and three grandchildren. His late wife, Ilene Woods, was the voice of Disney's Cinderella in 1950. She died in 2010.
Published by Medicaldaily.com