EEE Outbreak 2019: Should We Be Worried?
There have been 36 confirmed cases of the rare mosquito-borne disease called Eastern Equine Encephalitis (EEE) throughout the United States as of November, which is a massive spike from the six cases reported in all of 2018 and five in 2017.
The U.S. Centers for Disease Control and Prevention (CDC) said they've monitored "36 confirmed cases of (EEE) virus disease ... this year, including 14 deaths." On average, there are only seven cases of EEE reported annually in the United States.
This huge surge has galvanized the medical community to counter the spread of this disease that kills 30 percent of its victims and to uncover the reasons for this huge and sudden spike in EEE cases. Some doctors now warn EEE might become the next threat to public health, much like the Zika or West Nile virus, which are also mosquito-borne diseases.
Unfortunately, there is neither a human vaccine against EEE infection nor a specific antiviral treatment for clinical EEE infections. This means not much can be done to help those afflicted with EEE, according to Dr. David Morens, who was first author of a published news report about the EEE virus. Dr. Morens said no known antiviral drugs are safe and effective in the treatment of EEE.
For the time being, people who become infected will receive no more than "supportive treatment," according to the CDC.
Experts from the National Institute of Allergy and Infectious Diseases (NIAID) recently published a paper in The New England Journal of Medicine describing the EEE virus and how doctors plan to address this potential threat.
"In recent years, the Americas have witnessed a steady stream of other emerging or reemerging arboviruses, such as dengue, West Nile, chikungunya, Zika, and Powassan, as well as increasing numbers of travel-related cases of various other arboviral infections," the study stated.
"This year's EEE outbreaks may thus be a harbinger of a new era of arboviral emergences."
One of the reasons that make the EEE virus dangerous for humans is its symptoms are sometimes indistinguishable from those of other viral infections. Some individuals report no symptoms at all in the initial stages of infection.
EEE infections are also difficult to diagnose with tests since it's difficult isolating the virus in samples of blood or spinal fluid. EEE symptoms might be initially indistinguishable from the symptoms of viral meningitis
Death usually occurs two to 10 days after onset of symptoms but can occur much later. Of those that recover, many have to contend with disabling and progressive mental and physical consequences. These can range from minimal brain dysfunction to seizures, paralysis, severe intellectual impairment, personality disorders and cranial nerve dysfunction. Many patients with severe sequelae die within a few years.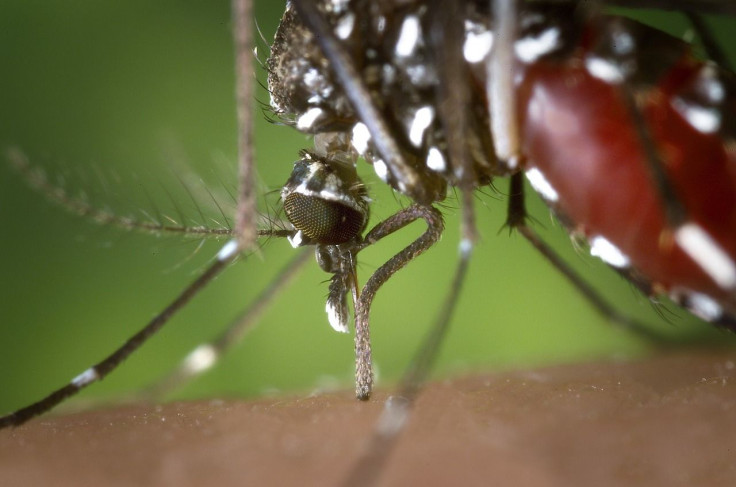 Published by Medicaldaily.com