Egypt's Civilian Gov't Offers to Resign as Protests Rage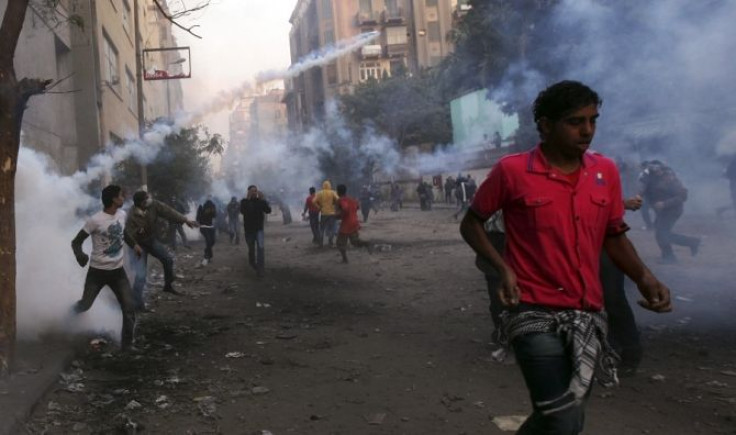 After three days of violence that filled the center of Cairo, with clouds of tear gas, debris, fires, and deaths of more than 23 people, Egypt's interim civilian government consented to the demands of the protestors and submitted its resignation to the military council currently ruling the country.
Reported by Egyptian state television, the decision of the military on whether or not they would accept the resignation remained to be seen.
As reported in the New York Times, "Egyptian troops had been heralded as saviors when their generals ushered out President Mubarak on Feb. 11, but on Sunday."
At least 1,500 people had been wounded and more than 23 died, the ministry said, with clashes between police and protesters raging through the streets.
The surge of increasingly violent demonstrations comes months after the resignation of former President Hosni Mubarak in February.
The crowd in Tahrir Square was as large as 10,000, with clashes taking place with security officers that were guarding the Ministry of Interior.
Witnesses said that they saw the bodies of three protestors wrapped in blankets and carried away after they had been hit overnight with live ammunition, according to the New York Times.
Military representative Gen. Said Abbas said in a news conference that the security officers did not initiate any violence but only defended themselves. Abbas said that the victims were not peaceful protestors but were instead "thugs."
The protests that started on Friday with a peaceful march of tens of thousands of Islamists turned into a battle between police and protestors on Saturday and spread to 7 other cities by Sunday.
Doctors set up and treated hundreds of patients in a mosque near Tahrir Square on Sunday, The New York Times reported. More than 1,000 people were reported seriously injured over the past two days, with doctors reporting at least one death and treatment of some wounded by live ammunition.
"This is the breaking point we were all waiting for," said Tarek Salama, a surgeon working in the field hospital, the New York Times reported.
"Getting rid of Mubarak was just the warm-up. This is the real showdown."
Published by Medicaldaily.com