Elderly Abuse: Daughter Lets 96-Year-Old Dad Rot In Garbage And Feces-Infested Home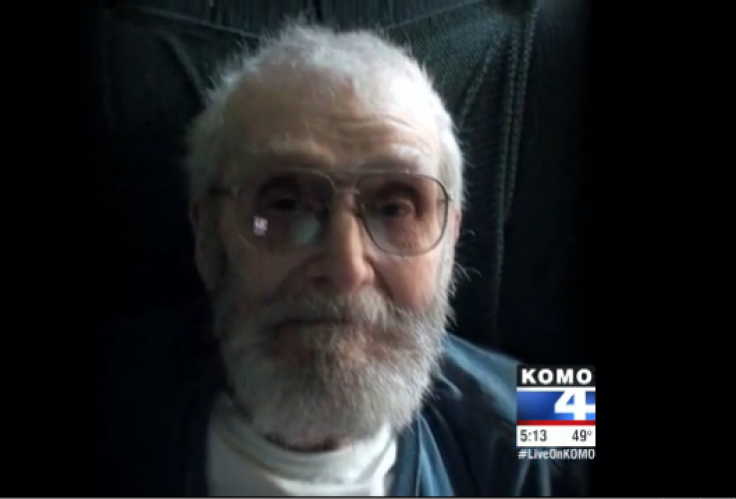 Every parent reaches a point where they must rely on a caregiver once they hit old age. For a 96-year-old Washington State father, having his daughter look after him became more than he bargained for, leading to his preventable death. The victim, Harlan Haynes, was dead for several days before his daughter, Renee Nash, reported it to the Kitsap County police. Now Nash faces a second degree murder charge for allegedly starving her father and letting him die in a garbage and feces-infested home.
Scott Wilson of the Kitsap County Sheriff's Office, described the scene to KOMO-TV, as "quite frankly a really gross situation with more than two feet worth of human feces, animal feces, disposable diapers that had been soiled." Even the office's most "seasoned homicide investigators" called the scene as one of the grossest scenes they'd ever seen." Haynes was found wearing only a t-shirt and an soiled adult diaper in the un-inhabitable house.
The conditions of Haynes' home were so bad that the first responders could only go in for just a few minutes and had to go back outside because of the stench. However, they returned on Wednesday wearing protective gear due to the deplorable conditions. Dozens of cats and a dog were found inside, and it is believed the senior citizen wasn't able to leave his room for several months before his death, the NY Daily News reported.
Nash admitted she rarely fed or bathed her father and hadn't sought medical attention for him in a couple of years because the situation got too "overwhelming." Haynes' daughter was paid $1,200 a month for his care until he died. Due to the nature of the crime, Nash is now held on $500,000 bail. It remains unclear how many people suffer from elder abuse and neglect in the U.S., but the National Center on Elder Abuse says female elders are abused at a higher rate than males, and that the oldest elders are more likely to be abused.
Published by Medicaldaily.com