Elderly Abuse: In Nursing Homes, It May Not Be The Nurses But The Residents That Commit The Act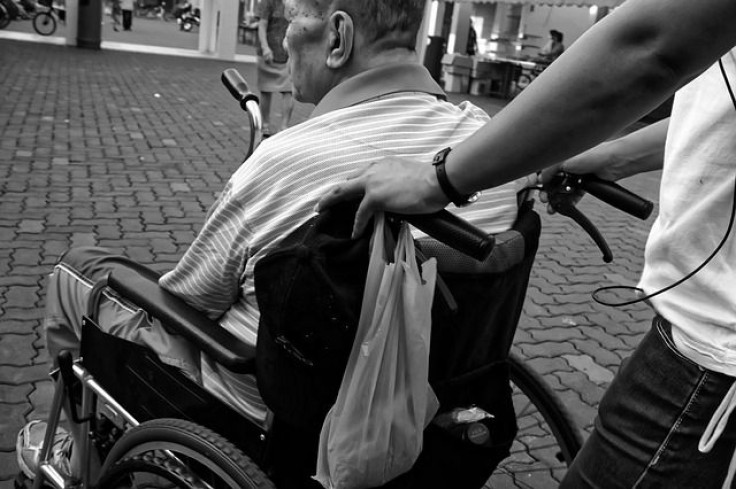 Elderly abuse in nursing homes and other health care settings is a recognized problem, but it's not as well understood as other types of abuse, such as domestic and child abuse. Tracking this type of abuse is especially difficult because the age of the victims and the prevalence of physical and mental disabilities makes it harder for them to report it. An estimated five million older Americans suffer from abuse, neglect, or exploitation each year. In order to solve this growing concern, experts are working on effective prevention strategies that require a better understanding of victims and perpetrators.
In a recent study, published in Annals of Internal Medicine, researchers set out to determine the prevalence of resident-to-resident mistreatment in nursing homes. Their findings show that one out of every five elderly people in these settings fall victim to abuse perpetrated by one of their fellow residents. The research team collected data from five urban and five suburban New York state nursing homes over the course of one month via resident and staff interviews, shift coupons, observation, chart reviews, and accident and incident reports.
The National Center on Elder Abuse outlines six common types of elder mistreatment: physical abuse, emotional abuse, sexual abuse, exploitation, neglect, and abandonment. Researchers from this study classified mistreatment as "negative and aggressive physical, sexual, or verbal interaction between long-term care residents that in a community setting would likely be construed as unwelcome and have high potential to cause physical or psychological distress in the recipient."
Around 20 percent of nursing home residents experienced some type of abuse at the hands of a fellow resident. Although verbal abuse was the most common form of mistreatment, there was also a high rate of physical aggression and even several cases of sexual aggression. While resident-on-resident abuse has received attention in the past, the authors say studies to determine its prevalence are few and far between. They hope this research will aid in the development of effective prevention strategies.
Because victims cannot always report elder mistreatment themselves, the brunt of surveillance relies on witness testimony and that means knowing the warning signs: Bruises, broken bones, abrasions, and burns are all obvious signs of abuse. Withdrawal from normal activities, changes in mood and alertness, and sudden depression could indicate emotional abuse. Bedsores, worsening medical conditions, poor hygiene, and weight loss may be the result of neglect.
Calling 911 is an obvious outlet for reporting elder abuse. Another option would be calling the Eldercare Locator, a public health service provided by the U.S. Department of Health and Human Services' Administration on Aging. Not only does it provide an easy and effective method for reporting abuse, but it also helps older people and their families find trustworthy services.
Source: Annals of Internal Medicine . 2016.
Published by Medicaldaily.com