Elderly Suffering Dementia Alone In China As Jobs Draw Young To Cities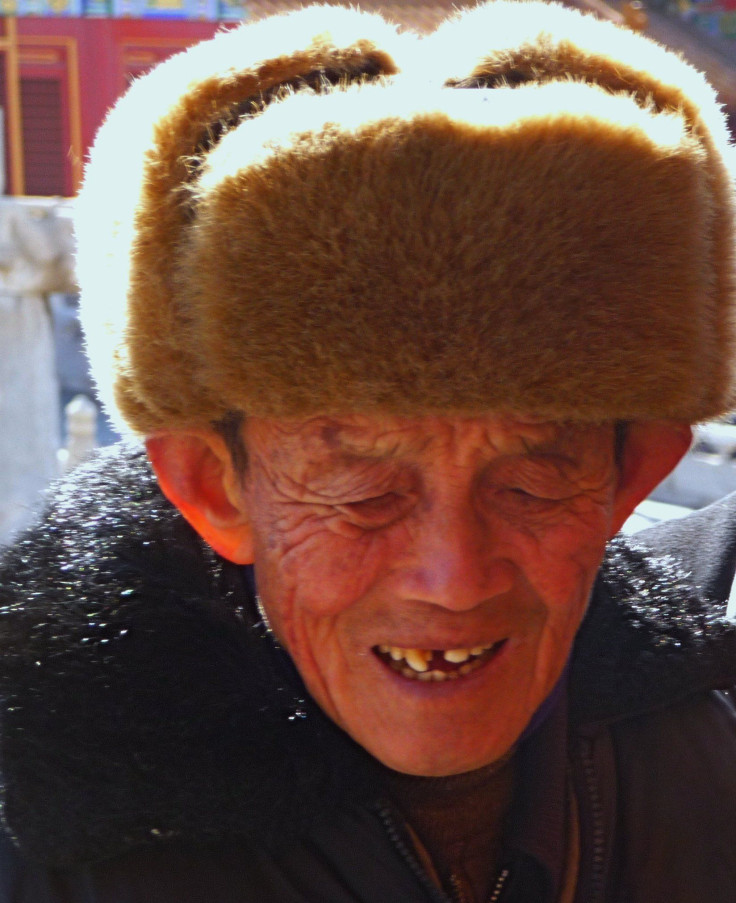 More than 9.19 million people in China were living with dementia and 5.69 million with Alzheimer's disease in 2010, according to figures revised by researchers after including Chinese-language reports.
A previous study had estimated a much lower rate of dementia and Alzheimer's in China, which now has the world's largest number of such cases in the world. In comparison, just 3.68 million people had dementia and under 2 million had Alzheimer's in 1990.
The study suggests global estimates of Alzheimer's disease should be revised by some 5 million cases, nearly 20 percent of the total.
"Of the many non-communicable diseases that need attention worldwide, dementia is predicted to have the greatest economic and social effect," Dr. Kit Yee Chan, the study co-author at the University of Edinburgh Medical School, said. "The number of dementia and Alzheimer's cases in China might pose the single largest challenge to health and social care systems in terms of finding appropriate and affordable responses."
In the study, more women developed dementia than men, even after controlling for age as women outlive their spouses and brethren. And those results held across rural and urban patterns for dementia and Alzheimer's. A higher prevalence of dementia and aging-related cognitive decline holds policy implications for the country given that women live much longer, comprising about three-quarters of the population aged 85 and older.
The increasing rate of dementia may also challenge the nation given demographic shifts of massive internal migration. Around the world, younger people are flocking to cities, in China and the U.S, in particular. As young Chinese migrate from villages and towns to urban areas, elderly parents and relatives are left behind — especially women.
As journalists and policymakers focus on diseases with higher mortality, such as heart disease and cancer, dementia is often overlooked, with little training given to clinicians for recognizing and managing the disease throughout China's health care system.
Study co-author Dr. Wei Wang, of Edith Cowan Medical University, Australia and Capital Medical University, Beijing, told reporters China must allocate additional resources to the problem, since the health care system is already stressed. "Adequate resources should be provided at the national, local, family, and individual levels to tackle this rapidly growing problem," he said. "Public awareness campaigns are needed to counteract common misconceptions about dementia — including that it is not very common in the Chinese population, that it is a normal part of aging, or that it is better not to know about it because nothing can be done about it."
Funding for the study was provided by the Bill and Melinda Gates Foundation as well as a combination of joint efforts by institutions in China and Australia.
Source: Wang W, Wu JJ, Liu L. Epidemiology of Alzheimer's disease and other forms of dementia in China, 1990-2010: a systematic review and analysis. The Lancet. 2013.
Published by Medicaldaily.com