Elderly With Traumatic Injuries Not Receiving Proper Specialized Care, Taken To Non-Trauma Centers Instead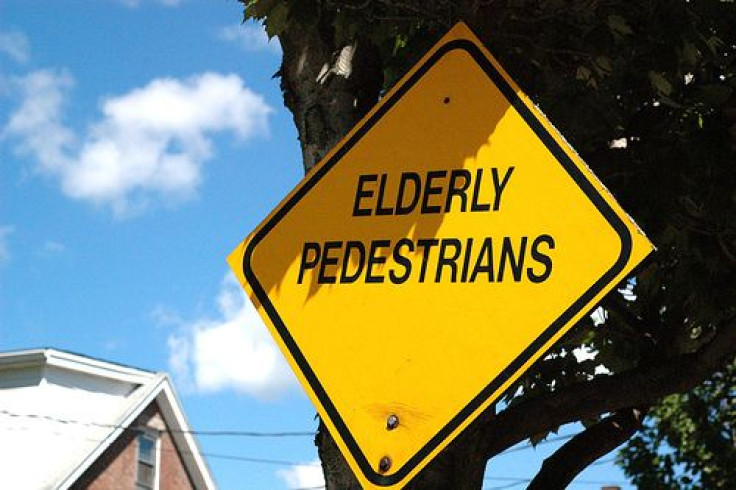 Senior citizens face the greatest risk for traumatic injuries, mostly through trips and falls, yet when they occur, the elderly are more often admitted to non-trauma facilities than hospitals designed for specialized care, according to a new study.
Traumatic injuries arise in the elderly most often from unintentional falls, which can result in fractured hips and spines, and even potential brain damage. A simple stumble "may not hurt a young person, but it can severely injure an elderly person," lead study author Dr. Kristan L. Staudenmayer said in a news release, "especially if that elderly person is frail and has a lot of other health conditions." Someone with heart disease or diabetes may not readily display the condition to emergency responders, so the resulting course of action may be misguided.
"I know plenty of people with diabetes who look pretty healthy," Staudenmayer added.
When people suffer severe injuries — be they of blunt force, such as concussions or fractures, or penetrating in the case of gunshots or stab wounds — victims are often taken to trauma centers. These centers are designated by the state as specially designated hospital departments that are intended to treat such injuries. Oftentimes, however, elderly patients are not admitted to these centers, despite their injuries meeting the criteria for admission.
To better understand what kind of care the elderly were receiving, researchers from Stanford University collected data on more than 6,000 people over the age of 55 who called 9-1-1 after an injurious fall between Jan. 2006 and Dec. 2007. The team analyzed state hospital discharge reports, patient records, emergency department records, trauma registry data, and death certificates in order to compare patient mortality rates at 60 days after they had left the hospital.
The differences were stark. People who stayed at trauma centers faced a mortality rate of 5.7 percent, but that number rose among people treated at non-trauma centers, up to nine percent. Moreover, patients at trauma centers had a median stay length one day shorter than non-trauma patients. When evaluating patients for their Injury Severity Score — measured on a scale of 0 to 75, with 0 being non-fatal and 75 being fatal — roughly four percent of all patients ranked at or above a 15, which the researchers classified as needing trauma care.
Of that group, roughly a third (79 out of 6,015) did not receive that type of care. Researchers saw these results as troubling, in terms of patient care, monetary costs, and possible bias, although Staudenmayer conceded that she and her colleagues have no explanation for the trend.
"If we're not doing something right, this will continue to cost lives and dollars," Dr. Staudenmayer explained, also emphasizing that knowing which patients require specialized attention the most will make the system more efficient. "When we're able to identify which patients actually benefit from trauma care, we'll see fewer deaths in that subgroup."
Until then, researchers and medical personnel must keep a watchful eye on whether elderly trauma sufferers have underlying conditions that require special attention.
"If we see elderly patients who have been on a steady physical decline, we can tell if the fall is a marker of poor outcomes or the cause," Staudenmayer said. "Then, we can save lives for some people or at least have a better discussion about how to proceed going forward."
Source: Staudenmayer K, Hsia R, Mann N, Spain D, Newgard C. Triage of Elderly Trauma Patients: A Population-Based Perspective. Journal of the American College of Surgeons. 2013.
Published by Medicaldaily.com