Electroconvulsive Therapy 2.0: New ECT Effective In Treating Major Depression With Fewer Side Effects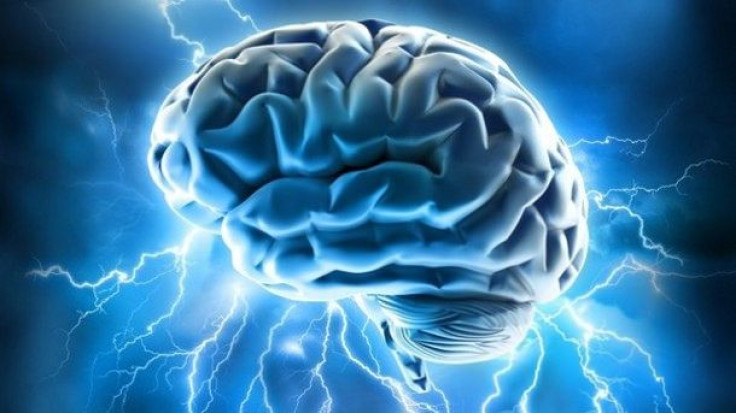 When medication fails to lighten a patient's depression, psychiatrists sometimes recommend electroconvulsive therapy (ECT). In fact, this treatment is effective in about half of all patients with drug-resistant depression. A new review from researchers at Australia's University of New South Wales finds ultra-brief pulse stimulation — a more focused, less intense version of ECT — is nearly as effective as the standard yet causes fewer side effects in the treatment of depression.
Electroconvulsive therapy, also referred to as brief pulse stimulation, essentially induces a seizure in the patient. ECT delivers, via electrodes, a controlled electric current to a patient's prefrontal cortex. This region has been chosen as the focal point as a result of brain scan studies which show how positive and negative emotions transpire on opposite sides of the cortex. A physiological loop on the right side regulates negative, inhibiting feelings, Discover Magazine reports, while the left side commands positive, outward-reaching emotions. Stimulation with ECT initiates a healing flow within the prefrontal cortex, and generally, such treatment is considered both safe and effective. ECT has helped some patients who are suicidal when other methods have failed.
By comparison, ultra-brief pulse right unilateral electroconvulsive therapy (UBP RUL or ultra brief stimulation) delivers abrupt, staccato pulses of electricity. The pulses are shortened from about 1.0 millisecond delivered by ECT to 0.3 millisecond delivered by ultra brief stimulation. Dr. Colleen Loo, a professor of psychiatry and a member of New South Wales Health ECT Standards Working Party, has stated in a previous study that this is "close to the ideal pulse width for activating neurons (0.1–0.2 millisecond) so seizures are induced at lower energy levels." The overall electrical dose is about a third to half that of standard ECT and a smaller area of brain tissue is directly activated, so the stimulation becomes more focal, Loo suggests.
The development of ultra brief stimulation arose from concerns about the risks of side effects from ECT, namely cognitive impairment. While most patients are said to experience only short-term effects, some patients report significant and persistent memory problems following treatment. How do the two versions of cortex stimulation compare?
Comparison
A team of researchers led by Loo conducted a review of the published literature to understand how ultra-brief pulse right unilateral ECT stacked up against standard ECT in terms of both effectiveness and safety. The research team examined six studies, which included a total of 689 patients.
Compared to ultra brief stimulation, standard ECT was "slightly" more efficacious in treating depression yet also caused significantly more cognitive side effects in all areas examined, including the destruction of memories formed prior to treatment and the difficulty of recalling and learning new information after treatment. However, standard ECT required fewer treatment sessions than ultra brief stimulation.
The researchers concluded that the decision about which treatment to use "should be made on an individual patient basis and should be based on a careful weighing of the relative priorities of efficacy versus minimization of cognitive impairment." Loo and her colleagues note that their study only analyzed short-term effects and helpfulness. Studies of long-term consequences are ongoing.
Source: Tor PC, Bautovich A, Wang MJ, et al. A Systematic Review and Meta-Analysis of Brief Versus Ultrabrief Right Unilateral Electroconvulsive Therapy for Depression. The Journal of Clinical Psychiatry. 2015.
Published by Medicaldaily.com