Elmore Leonard Dies Weeks After Stroke; Crime Author's Work Inspired 'Get Shorty' And 'Justified'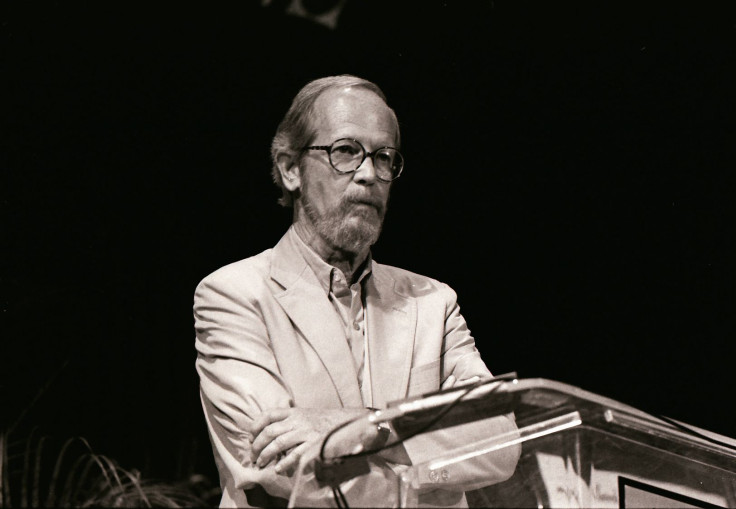 American crime author Elmore "Dutch" Leonard, best known for his novels that inspired Hollywood movies such as Get Shorty and Out of Sight, along with the FX original series Justified, passed away on Tuesday. Leonard suffered a stroke on July 29 at the age of 87, his longtime researcher Gregg Sutter announced via his website.
"Elmore had a stroke; it happened a week ago, last Monday," Sutter said on a post dated Aug. 5. "He's doing better every day, and the family is guardedly optimistic. He's showing great spirit. He's a fighter, and we're glad to see that."
Unfortunately, Leonard was unable to fully recover, eventually passing away in the company of his family at his home in Bloomfield Village, Mich. "Elmore passed away this morning at 7:15 a.m. at home surrounded by his loving family," Sutter explained in a post on Tuesday.
In addition to writing American crime, Leonard also produced Western novels including 3:10 To Yuma and Tall T. His spellbinding work throughout the years earned him the coveted National Book Foundation's Medal for Distinguished Contribution to American Letters in November 2012, Reuters reported.
Leonard married his first wife Beverly Cline, with whom he had all five of his children, in 1949. He is survived by five children, 12 grandchildren, and five great grandchildren.
According to the National Stroke Association, a stroke is when a blood clot blocks an artery or when a blood vessel breaks, interrupting blood flow to the brain. This can subsequently cause brain cells to deteriorate, sometimes limiting speech, memory, and movement. Around two-thirds of stroke survivors face some type of disability. To learn about stroke prevention, download the National Stroke Association's Stroke 101 Fact Sheet.
Published by Medicaldaily.com