Emails Reveal HealthCare.gov Problems Were Apparent Months Before Deadline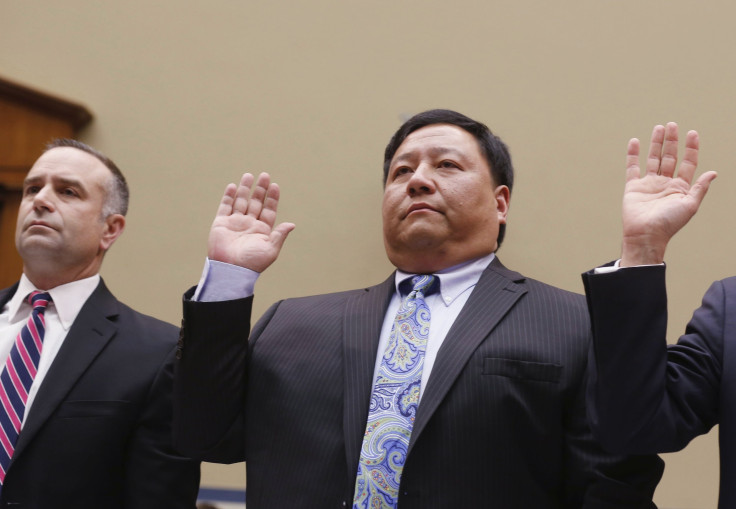 Email exchanges between a senior official directly in charge of developing HealthCare.gov and other Obama administration officials reveal concerns about progress and deadlines regarding the site as early as July — several months before the online health insurance marketplaces went live.
Henry Chao, deputy chief information officer at the Centers for Medicare and Medicaid Services (CMS), was intimately involved in overseeing the development of HealthCare.gov. The House Energy and Commerce Committee released emails on Friday between Chao and other officials that spoke of systemic problems arising from incompetence and understaffing.
"Administration officials looked us in the eye and told us everything was 'on track' but when we pull back the curtain now, the mess is disturbing," Committee Chairmen Fred Upton (R-Mich) said in a statement, according to the L.A. Times.
According to the communications, Chao noted that the main contractor, CGI Federal, had only assigned 10 developers to work on the part of the site that is fundamental to selecting a plan in the marketplace. He commented that only one developer had "a high enough skill level" to do the job.
At least 47 different contractors were hired to develop HealthCare.gov, with two — CGI Federal and QSSI — having the lion's share of the project. Chao was concerned about their ability to coordinate and expressed this to CMS colleagues, "I just need to feel more confident they are not going to crash the plane at take-off," he wrote. This concern, which was expressed on July 16, went as far as to fear that the online enrollment system would "crash" on the Oct. 1 launch.
After HealthCare.gov's messy start, QSSI has taken the reins to synchronize the site's fixes and completion.
According to the emails, there was only one developer who worked on the payment section for enrollment. This developer quit before finishing 10 important components of the transaction portion of the site, according to NPR. "Needless to say it is in jeopardy," CMS' Jeffrey Grant wrote in an email.
Grant also viewed contractors as displaying hiring flaws, describing "seriously substandard staffing." Apparently, CGI was unable to meet deadlines because of "insufficient" resources, while development for some projects hadn't even started one month before system testing was scheduled.
Despite being aware of the website's looming problems, Chao was insistent about making the site available by the Oct. 1 deadline. To make this point clear during the site's development, he sent an email to other deputies containing a link to a video that showed his assurances to Congress about HealthCare.gov's readiness.
"I made this promise on behalf of all of us," Henry Chao stated in the email. "And I have no doubt together we will drive the outcomes that flow from this promise."
The CMS downplayed the significance of these communications. "This email discusses one small piece of ongoing discussions about managing deliverables and communicating expectations that were on a short timeline to meet October 1st," CMS spokesman, Patti Unruh, said in a statement. "Management concerns about meeting the timelines are expected for any project of this size and scope."
The Obama administration has now promised that most of HealthCare.gov will be functional by Nov. 30.
Published by Medicaldaily.com