China's Fight Against Rabies Plagued With Challenges As Disease Spreads: Study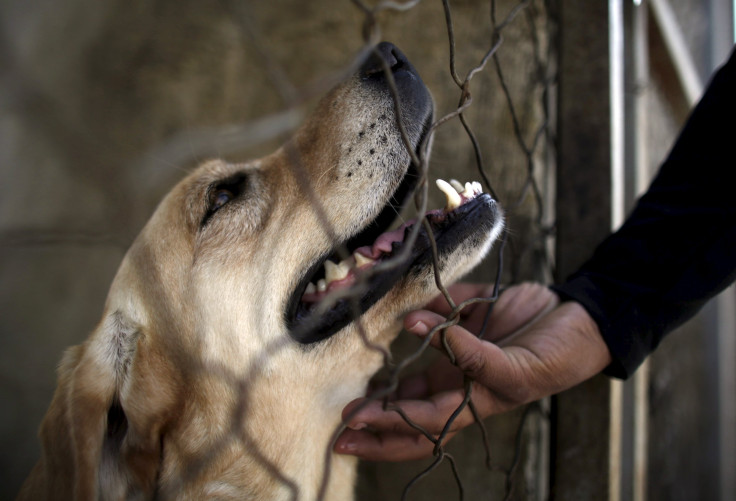 Although the number of human deaths due to rabies in China has reduced, the epidemic is spreading geographically with new cases identified in previously rabies-free or low incidence provinces in northern China, according to a new study.
The study published Thursday in the journal PLOS Neglected Tropical Diseases found that the disease, which was mostly reported in provinces in southern China, has now spread to northwestern China.
The Asian country has the second-highest number of rabies cases reported in the world and according to World Health Organization has targeted rabies elimination by 2025. Rabies, a viral disease, is spread through the saliva of the host animal, usually through a bite or scratch. It is one of the deadliest diseases on the planet with a 99.9 percent fatality rate.
Researchers from China's Academy of Military Medical Sciences in Changchun city analyzed rabies transmission from dogs, wild foxes, cattle and even camels. Oral vaccines to control the spread of rabies are required for stray dogs and wild foxes but these are not yet available. "More research should be devoted to the development of oral vaccines for dogs and foxes," the researchers said in a statement.
The only vaccine for domestic animals available in China is a canine inactivated vaccine that is administered using intramuscular injections. However, this vaccine is rarely used for large domestic animals.
The researchers tested the canine inactivated vaccine on large domesticated animals administering the vaccine to 300 adult cattle and 330 adult camels after a local outbreak. The animals were divided into nine groups and administered the vaccine intramuscularly using a single injection that contained either one, two or three doses of the vaccine.
They analyzed blood samples collected from 45 cows and 30 camels selected at random. They studied the blood samples three, six, nine and 12 months after the immunization.
Researchers found that after 12 months, animals that received two or three doses had enough antibodies to indicate that the animal was protected. This indicates that two doses of the vaccine can protect large domestic animals for up to a year, but the researchers stressed that "licensed vaccines for large domestic animals are still needed for use in pasture farms in China."
"Clearly, wild foxes and domestic animals should be considered for pre-exposure vaccination, not only to avoid financial losses or protection of wild animals, but because of their potential threat to human health," the study concluded.
Published by Medicaldaily.com