EMCDDA Annual Report Shows Opioid Use Is Still A Burden On Drug Treatment Facilities, Transmission Of HIV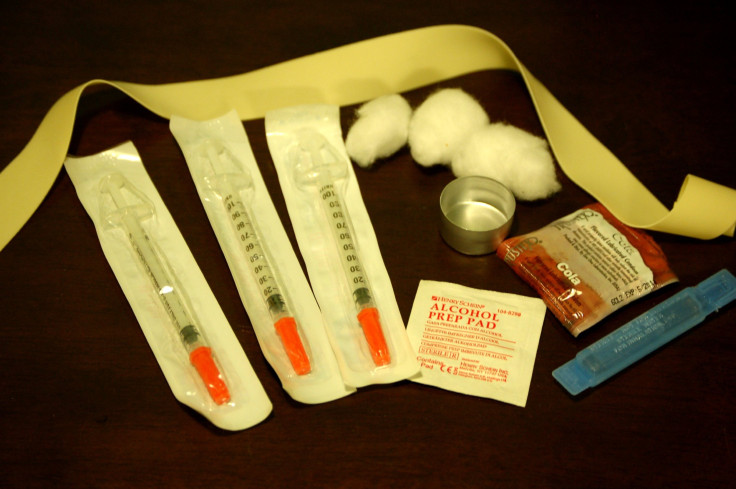 The European Monitoring Centre for Drugs and Drug Addiction (EMCDDA) has released its annual report detailing drug demand and supply data in 30 European countries, and there's mixed news on the continuous fight against drug morbidity and mortality.
The journal Addiction has published the EMCDDA's summary of the most significant findings from the report, and the analysis has shown that opioid drugs continue to place a considerable burden on the drug treatment system. The good news is that the numbers of people who are new entrants to heroin treatment and the number of those injecting have declined. In 2013, heroin and other opioids were claimed as a "primary drug" by 20 percent of those entering treatment for the first time, a number that has more than halved since 2007. Illicit opiod use, however, remains responsible for a disproportionately large part of the morbidity and mortality from drug use in Europe.
In terms of morbidity, injection drugs are spreading diseases that can lead to serious consequences, including death. Heroin injection is still a major player in spreading HIV, hepatitis C, and other blood-borne infections throughout Europe. In 2013, there was an average of 2.5 reported HIV diagnoses attributed to injection drug use per million population. Three Baltic States showed rates eight to 22 times the average.
Opioids aren't just adept at spreading other diseases — they're killers themselves. National estimates of drug-related mortality vary greatly from country to country, with 2.2 per million in Romania to 70 million in Norway and Sweden, to 127 per million in Estonia. Drug use is still a major cause of avoidable mortality among young people in Europe, with drug overdose being the leading cause of death among problem drug users, and drug-related accidents, diseases, violence, and suicides all contributing to the overall issue.
According to the report, between 2006 and 2013 the number of overdose deaths has been decreasing in younger users and increasing in older users. This represents the aging opioid-using population in Europe, a population that is at the greatest risk of overdose death.
Aside from the persistent opioid problems in Europe, the data also showed that 101 new substances were reported in 2014, bringing the grand total of substances monitored by the system to over 450. The categories with the highest number of new additions were synthetic cathinones (referred to sometimes as "bath salts") and synthetic cannabinoid receptor agents. The report points out that synthetic cannabinoids were only first reported in 2008.
Source: Mounteney J, Griffiths P, Sedefov R, Noor A, Vicente J, Simon R. The drug situation in Europe: an overview of data available on illicit drugs and new psychoactive substances from European monitoring in 2015. Addiction. 2015.
Published by Medicaldaily.com