Emergency Room Patient Care Best In Busiest Hospitals; Death Risk Lowest At Busy ER Centers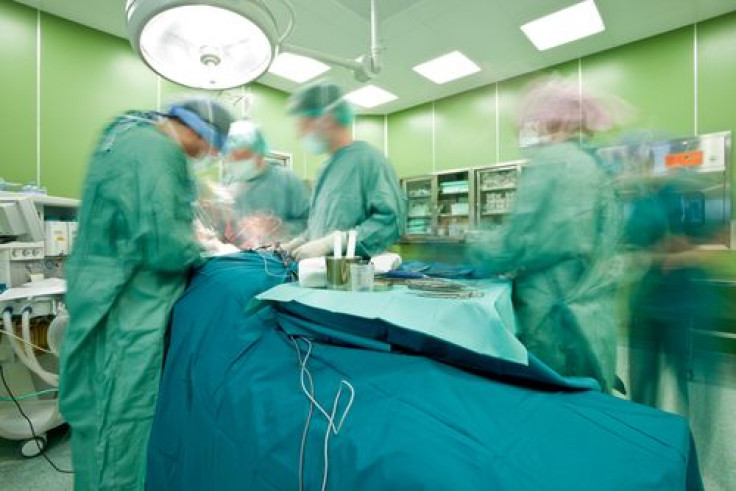 How many of us sat glued to our seats as we watched doctors from the television drama ER treat patient after patient in a crowded and often chaotic emergency room? The doctors in reel were always busy and also managed to save many lives. It may not be much different in real life as well, as according to a study, the chances of surviving a life-threatening medical emergency is best in the busiest emergency centers.
The study states that patients admitted in busy hospitals for emergencies had a 10 percent higher chance of survival than if they initially went to a less busy hospital. The findings were based on national data of 17.5 million emergency patients treated at nearly 3,000 hospitals. The study, conducted by a University of Michigan Medical School team, appears in the Annals of Emergency Medicine. Using U-M Department of Emergency Medicine funding, the team analyzed data from the Nationwide Inpatient Sample database compiled by the Agency for Healthcare Research and Quality.
The chances of survival differed more in patients who suffered from fatal, time-sensitive conditions. People with sepsis had a 26 percent lower death rate at the busiest emergency centers compared with the least busy, even after the researchers adjusted for a range of patient and hospital characteristics. For lung failure patients, the difference was 22 percent. Even heart attack death rates differed.
The reason for this, according to the study, may be practice. The higher the number of patients a center treats, the better it gets at handling such cases. This theory was corroborated when the study looked at eight high-risk, time-critical conditions — pneumonia, congestive heart failure, sepsis, the type of heart attack known as an acute myocardial infarction, stroke, respiratory failure, gastrointestinal bleeding, and acute respiratory failure. There is three percent death risk in these conditions and they rank among the top 25 of the cases admitted to the emergency rooms.
These conditions require accurate diagnostic skill and technology that will be able to handle complications. In addition, successful treatment depends on the ability of emergency and inpatient teams to deliver specialized treatment. For example, in the case of sepsis, which is a potentially fatal condition where the whole body gets inflamed due to severe infection, careful diagnosis, rapid administration of antibiotics, blood pressure support, and constant monitoring can save lives. All these may be available at busy hospitals, which lowers the fatality associated with these conditions.
The team looked at patients who sought emergency care between 2005 and 2009, and excluded those transferred to another emergency department or hospital, those admitted to observation units, and those seen at hospitals with less than 1,000 emergency patients admitted a year. They looked at mortality rates during the first two days of hospitalization and during the entire hospitalization and came to the conclusion that patients in need of niche operations should choose to go to hospitals with highest-volume surgeons.
The study notes that if all emergency rooms are equipped with the same facilities that the busiest emergency centers have there would be 24,000 lesser deaths each year. These results were arrived at after adjusting for factors like the experience of the diagnosing emergency physicians, the availability of specialists, the skill and staffing levels of emergency and inpatient teams, the technologies available at the hospital, the patients' health and socioeconomic background, and the location and nature of the hospital.
The study suggests that the modus operandi of the best working hospitals should be put to use to guide regional systems for emergency care, so that superior health care can be made available across the board. The authors also point out that in case of emergencies, people should seek immediate medical help wherever available.
"It's too early to say that based on these results, patients and first responders should change their decision about which hospital to choose in an emergency," said Dr. Keith Kocher, the lead author of the study and a U-M Health System emergency physician, in a press release. "But the bottom line is that emergency departments and hospitals perform differently, there really are differences in care and they matter."
"The take-home message for patients is that you should still call 911 or seek the closest emergency care, because you don't know exactly what you're experiencing," Kocher said in the press release. "What makes one hospital better than another is still a black box, and emergency medicine is still in its infancy in terms of figuring that out. For those who study and want to improve emergency care, and post-emergency care, we hope these findings will inform the way we identify conditions in the pre-hospital setting, where we send patients, and what we do once they arrive at the emergency department and we admit them to an inpatient bed."
Source: Kocher K, Sharp A, Sauser K, Sabbatini A, Haggins A. Emergency Department Hospitalization Volume and Mortality in the United States. Annals of Emergency Medicine. 2014.
Published by Medicaldaily.com